Mark Duplass Talks 'Creep 3,' 'Big Mouth' Season 3, and More
'Creep 3' is coming and 'The Morning Show' is "brilliant," Duplass tells Inverse.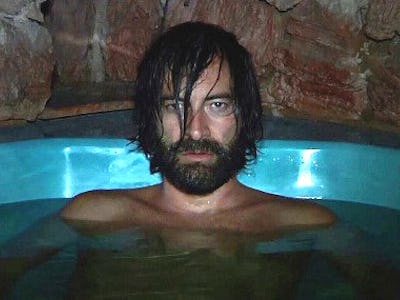 Netflix
Mark Duplass is a busy dude. So much so that the actor-writer-director-producer says he's spread too thin to take on a big Marvel project, even if Disney asked him too. "When you're handling a property that millions and millions of people are obsessed with, you owe them three years of your fully unilateral dedication," Duplass tells Inverse. "And I can't be that right now."
That said, Duplass is involved in several high-profile projects at the moment. Aside from Room 104, which aired its Season 3 premiere on September 13, he's also working on Creep 3 (the latest installment in his Netflix found-footage horror series; "we're in the middle of that"), Big Mouth Season 3 (his minor character, Val Bilzerian, will get to "do a little bit more"), and Apple's upcoming drama The Morning Show.
Here's a peek behind the curtain into the world of Mark Duplass, with updates from the man himself on the three upcoming roles that fans may be most excited for.
Creep 3 Creeps Closer to a Release Date
"If we're going to do this, it better be fucking great.
Created by Mark Duplass and Patrick Brice, Creep and Creep 2 tell the story of a murderous psychopath who lures documentarians to his home and kills them. Duplass offers Inverse an update on Creep 3, which recently hit some setbacks but seems to be coming along nicely:
We've thought about it and the truth is that we came up with an idea for Creep 3 and we were like, this is the movie. And then we started writing and getting into it and we were like, this is not good enough. If we're going to do this, it better be fucking great. So we scrapped that and then we came up with another idea and we're in the middle of that. But also, at the same time, Patrick Brice's career has literally skyrocketed. He's directed two movies since then. So it is at once a schedule struggle and a creative struggle of the limits of our own imagination to come up with an idea to justify. I had a hard time making a sequel in the first place. I was just like, "What are we doing? We're going to ruin the first movie." And so if we do it, we just want to do it right.
We're brainstorming. We're writing. The writing process for Creep, those movies are always weird because there's never a script. It's all improvised. So we just put together outlines for scenes and I improvise everything and figure it out as we go.
Duplass also offered some insight into the character he plays in Creep, who he says comes from a deep understanding of his own psychology and an attempt to subvert the way audiences see him as an actor:
I go to a lot of therapy and I know myself, I would say really well. I know that I'm a very loving and understanding and open person and that goes well 95% of the time. But I also know that I make people feel uncomfortable with it sometimes. I'll give them a hug a little too early on in the relationship or I'll open up something about myself, and I can just see in their eyes like, "That was too soon for me." So I was like, I can use that and hyperbolize that and I think this will be really good. Also, my onscreen presence is known as the affable, every guy. Everybody loves Mark Duplass! He's so sweet. So I was like, if we thwart that it would also be good.
Big Mouth Season 3 Will Highlight Another Minor Character
"I think that show is really hitting its stride.
Big Mouth's Valentine's Day focused more on the show's secondary characters than the protagonists from its first two seasons. We're still expecting Season 3 to follow Nick, Andrew, Jessi, Missy, and Jay, but according to Duplass, his own minor character (Jay's older brother Val Bilzerian) will get a little more attention too:
Yeah, I do a little bit more in Season 3 and then I've voiced a couple of other small roles whenever they need help and I'm there. I think that show is really hitting its stride. I mean, that is just a perfect place for Nick to do what he does well, which is just like big nasty puerile humor with a huge heart at the core of it.
Big Mouth Season 3 hits Netflix on October 4.
The Morning Show Is Like Newsroom — But Good
"It is utilizing Steve Carell in a way that I think is quite brilliant.
When Apple TV+ launches in November, one of its first original series will be The Morning Show, a Newsroom-style drama about the behind-the-scenes world of a popular morning news show. The series stars Jennifer Aniston, Reese Witherspoon, Steve Carrell, and Mark Duplass in what sounds like a very strong first step into the world of streaming television.
There's still a bit of confusion around exactly what The Morning Show really is. A drama? A comedy? Something in between? We asked Duplass to clear up the plot and explain his own character, Chip Black:
Yeah, the show has its funny moments, but I would say it is a drama, you know? I've only seen the first two episodes of the show, but it's new stuff for almost everybody who's on that show. I've never seen Jen do anything like this before, and it is utilizing Steve Carell in a way that I think is quite brilliant.
I have high hopes for what this show will do. I mean, you never know. It's so crowded out there right now you, but Apple's gonna get behind it and push it out there, and I think that we're glad to be one of their first shows so they will hopefully not let us fail.
I play the producer of the show and it's a show within a show and he sort of that perennially stressed out guy who's trying to manage the talent, trying to manage the network, trying to manage his personal life. It's really fun. It's lands somewhere between Broadcast News and what Newsroom was trying to do. When it gets it right, it gets it really right.
The Morning Show premieres November 1 on Apple TV+.