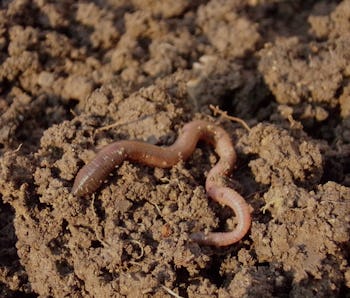 Science
Humans Are Depleting Soil Health, Which Is Bad News if You Drink Water
Two new studies show how we're messing with entire underground ecosystems.
needpix.com
If you live in a city and can't remember the last time you saw farmland (rooftop gardens don't count), it's easy to forget that underneath us is lots and lots of dirt. And whether or not you like to play in the mud or get a little dirt under your fingernails, the health of all that soil cannot be overstated: It's absolutely vital to the food we eat and the water we drink.
So the fact that human activity is taking a toll on the earthy foundation beneath our feet, as shown by two studies released this week, matters to people beyond just farmers and gardeners. While one paper demonstrated that microplastics weaken the health of soil ecosystems, another showed that climate change makes it harder for soils to absorb water, increasing runoff. The combination of these two factors compounds the troubles faced by the networks of life beneath our feet.
Worms, Microplastics, and Soil Health
In the first study, published Wednesday in the journal Environmental Science and Technology, researchers investigated how soil ecosystems respond to contamination by microplastics, which they call "an emerging threat to biodiversity and ecosystem functioning."
They added several types of plastic to soil containing ryegrass seeds and earthworms, and they discovered that fewer seeds germinated, plant shoots were shorter, and worms withered when soils contained plastics. The rosy-tipped earthworm (Aporrectodea rosea) lost about three percent of its body weight over 30 days, compared to a five percent weight gain in the plastic-free soil.
Earthworms "dramatically alter soil structure, water movement, nutrient dynamics, and plant growth," according to the US Department of Agriculture. Moving through soil, they shred, mix, and defecate, improving water infiltration and holding capacity. Their burrows aerate soil, allowing water to enter the ground more quickly. And increased infiltration helps to prevent pollution by "minimizing runoff, erosion, and chemical transport to surface waters."
Worms also influence their invertebrate neighbors by distributing organic matter and microbial populations. These little guys take in plant material like dead leaves from above ground and recycle them by pulling the materials beneath the soil's surface, processing it, and fragmenting it through their guts to make the nutrients available to plants.
This study suggests that microplastics interfere with "basic, but crucial soil properties," the researchers write, "with potential further impacts on soil ecosystem functioning."
In short, introducing plastic to the intricacies of the soil system could have a big effect on how it all works, and as recent research has shown, microplastics are pretty much everywhere, so this matter is less of an if than a when.
Climate Change, Water, and Soil Runoff
Soil ecosystem functions are changing in other ways, too, thanks to human activities. The increased rainfall associated with climate change is increasing runoff by making it harder for soil to absorb water during heavy rain, shows a study published Wednesday in the journal Science Advances.
The change in infiltration comes from the way soil particles rearrange themselves as the climate changes. Lead author Daniel Giménez, Ph.D., a soil scientist and professor at Rutgers University, tells Inverse that soil scientists were aware of those changes taking place over decades or centuries.
"The surprise was that over a period of 25 years, those changes were well-manifested," he says. 
His team's findings can help fill in crucial gaps to improve estimates of what the future climate will look like. Current predictions tend to account for changes in vegetation and atmosphere, but not soil, Giménez says.
"We need to start looking at how the soil is changing to better inform those climate change models," he says. "It's going to change the entire picture."
Lack of water infiltration poses problems because it sends chemical runoff, like pesticides and fertilizers, into wetlands and groundwater. Those chemicals can have dire effects for lakes and oceans — as well as human health.
Can Human Politics Solve the Environmental Issues Humans Have Caused?
To address issues surrounding runoff, former President Barack Obama instituted clean water protections in 2015, which he said would protect the one-in-three Americans who get their drinking water from streams that previously lacked protection. The plan limited chemical pesticides and fertilizer use near streams and wetlands and restricted certain kinds of plowing and planting.
These limits also lent a hand to earthworms, in all their nutrient-cycling, soil-structuring importance. The worms are sensitive to pesticides, and plowing can kill up to 90 percent of them in a given area, said Graeme Willis, senior rural policy campaigner at Campaign to Protect Rural England, in a video for The Guardian.
The Environmental Protection Agency under President Donald Trump, however, plans to roll back those regulations, the administration announced this week.
As the leader of the American Farm Bureau Federation celebrated the move, environmental advocates condemned it.
"With many of our cities and towns living with unsafe drinking water, now is not the time to cut back on clean water enforcement," Laura Rubin, director of the Healing Our Waters-Great Lakes Coalition, told The New York Times. "We need more, not less, protection for clean water."
As these two latest studies show, humans have dealt a one-two punch to soil health, and protecting surface waters from pollution is a crucial part of stemming the harm. The future consequences of rolled-back regulations aren't yet certain, but we might not have to wait long to find out.