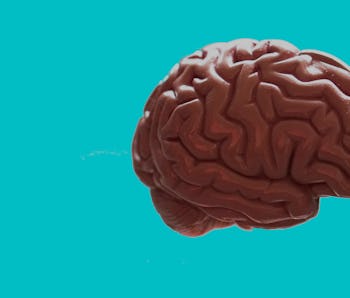 Mind and Body
Hurricane Stress? "The Pillars of Daily Life Are 'Medicine,'" Says Doctor
A new study shows how hurricanes can wreak havoc on mental health, but there's hope.
Unsplash
This week, Bahamian Prime Minister Hubert A. Minnis announced that his nation was in the "midst of a historic tragedy." Hurricane Dorian had pummeled the archipelago, leaving behind flooded, devastated communities. It's too early to fully assess the physical damage, but if psychological research is any indication, the emotional damage has already taken root.
The latest research to link extreme weather to poor mental health was published on Thursday, focusing on the psyches of 7,525 United Kingdom residents who were affected by a period of severe winter storms and extensive flooding from December 2013 to March 2014, as more than 4.2 million flood warnings were issued and over 10,000 residential properties were flooded.
The state of the participant's mental health was based off their provided answers to the Adult Psychiatric Morbidity Survey, the only English survey that provides national data on the prevalence of mental disorders assessed to diagnostic criteria. The 2014-to-2015 survey used here was the first to ask people if their home had been damaged by extreme weather in the six months prior to the interview.
Ultimately, one in twenty of the participants reported that their home had been damaged and "social advantage" — owning a home and having a higher household income — increased the odds of exposure to storm or flood damage.
When the scientists took into account other factors that increase the risk of poor mental health — like debt and ill health — they found that individuals whose homes had been damaged by extreme weather were 50 percent more likely to experience worsened mental health.
Their research was published Thursday in the International Journal of Environmental Research and Public Health.
University of York professor and lead author Hilary Graham says that this study shows that it doesn't take a storm event as severe as Hurricane Dorian to inflict "psychological casualties" on individuals.
A Rise in Anxiety and Insomnia
After Hurricane Harvey hit in 2017, psychologists witnessed a rise in anxiety and insomnia in the communities in affected. A year later, cases of insomnia went down, but cases of depression, anxiety, and post-traumatic stress disorder (PTSD) persisted.
"The pillars of daily life are 'medicine.'
Sandro Galea, MD,, a physician, epidemiologist, and dean at Boston University School of Public Health, tells Inverse that the best way to mitigate the mental health consequences of disasters is "through ensuring that we return social, economic function to normal as quickly as possible."
"In these cases," Galea explains, "social supports, the pillars of daily life, are 'medicine.'" His research, as well as the work of others, have found that when these pillars are absent, the mental health consequences of disasters are unnecessarily prolonged.
In 2008, Galea and colleagues found that in a representative sample of 810 people affected by Hurricane Katrina the prevalence of PSTD three years after the hurricane was 22.5 percent. The determinants of PTSD included whether or not the individual was female, their experience of hurricane-related financial loss, and low social support. The latter two factors significantly contributed to the duration of the PTSD symptoms.
"This is a challenging time but one that you can work to manage.
According to the American Psychological Association other ways to manage traumatic stress after a hurricane include reestablishing routines, engaging in healthy behaviors like eating nutritious meals, and recognizing that "this is a challenging time but one that you can work to manage."
At an individual level, disasters are stressors that compound existing mental health problems because the impact of flooding can last long after the floodwaters are gone. Community support — the pillars referenced by Galea — can temper those repercussions, even if the damage inflicted by the storm varies across communities. Disruption is still disruption, and as the University of York study pointes out, investing in policies that protect communities from that disruption have the potential to not just halt physical damage, but protect mental health.
Abstract:
There is increasing evidence that exposure to weather-related hazards like storms and floods adversely affects mental health. However, evidence of treated and untreated mental disorders based on diagnostic criteria for the general population is limited. We analysed the Adult Psychiatric Morbidity Survey, a large probability sample survey of adults in England (n=7525), that provides the only national data on the prevalence of mental disorder assessed to diagnostic criteria. The most recent survey (2014/15) asked participants if they had experienced damage to their home (wind, rain, snow, flood) in the six months prior to interview, a period that included months of unprecedented population exposure to flooding, particularly in southern England. One in twenty (4.5%) reported living in a storm- or flood-damaged home in the previous six months. Social advantage (home ownership, higher household income) increased the odds of exposure to storm or flood damage. Exposure predicted having a common mental disorder over and above the effects of other known predictors of poor mental health. With climate change increasing the frequency and severity of storms and flooding, improving community resilience and disaster preparedness is a priority. Evidence on the mental health of exposed populations is key to building this capacity.