Apple Arcade Will Be the Most Genius Gaming Service of 2019 for Two Reasons
Cloud gaming services beware.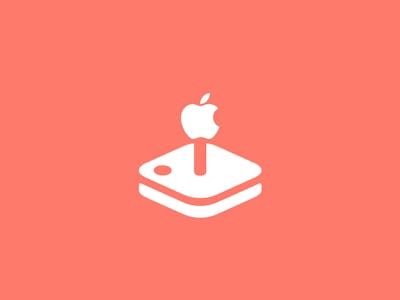 Apple
Apple Arcade wants to transform the the App Store's mosh posh of mostly "freemium" gaming options into a more carefully curated library of premium games worth paying for.
The subscription gaming platform is part of Apple's recently announced services push, and is expected to bring unique and compelling interactive content to iPhones, iPads, Macs, and Apple TVs. But the tech giant will also be entering a crowded market when the service launches in the fall.
Cloud streaming services, including Google Stadia and Microsoft's xCloud, also want to give gamers access to console-quality games from their smartphones. Apple's competition even has deep-rooted relationships with some of the biggest game developers in the world (or, in the case of Stadia, is quickly making them). But even with the odds stacked against it, Apple Arcade could top Stadia and xCloud because of the United States' spotty internet speeds.
Apple Arcade Won't Rely on Speedy Connection
Stadia and xCloud will stream games from cloud servers to subscribers' phones, tablets, and laptops. To pull this off without lag, users need reliable and fast internet connections, a luxury that remains inaccessible to large swaths of the country. In contrast, Apple Arcade won't rely on internet speeds, for the most part.
Apple has said subscribers will have access to a library of 100 exclusive games. But instead of streaming titles from Apple's cloud services, users will download them onto their devices directly, meaning they will be able to play offline as long as the game isn't exclusively multiplayer. It also means Apple Arcade users won't have to worry about lag in single player games if their internet slows down.
When Stadia launches on November 14, Google said it will require download speeds of 10 Mbps to run games at 720p resolution and 35Mbps for 4K at 60 frames per second. The higher end of those bandwidth speeds will be out of reach for a majority of homes in the U.S..
Cloud service provider Akamai Technologies found that only a fifth of the households in the U.S. get 25 Mbps download speeds in a 2017 report. Those findings were echoed by a 2018 FCC report that found 24 million American households don't have access to download speeds faster than 25 Mbps.
Apple Arcade will also work on any home wifi speed, it will just take the a little longer for some gamers to download. But once they're done, users can pick up and of their Apple devices and start gaming. That's another luxury that Stadia users won't have.
Apple Arcade Will Also Be Immediately Accessible to Most Smartphones
Early Stadia adopters will only be able to use the service on Pixel 3 phones, laptops running the Chrome browser, and TVs with a $54 Chromecast Ultra. Tablets won't be supported at all and the iPhone, the most popular phone in the United States, won't run it either, at least initially.
Apple dominates more than a third of the U.S. smartphone market share and accounts for more than a quarter of the world's tablets. Stadia is missing out a massive chunk of the market by ignoring iPhones and iPads, while Apple is giving them access to lag-free games they can't play anywhere else.
While Apple's services push has received some mixed reviews, Apple Arcade seems destined to become a mobile gaming powerhouse, particularly in light of what its competition is offering.