New Xbox: Insiders Revive Rumors of a Spectacularly Cheap Budget Console
Microsoft has a low-cost option up its sleeve.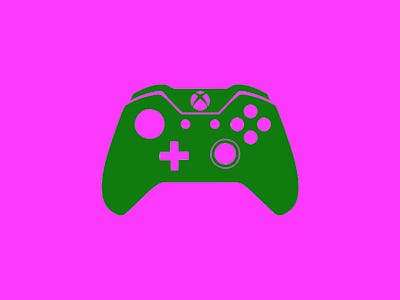 Microsoft / Danny Paez
Microsoft revved up gamers at E3 2019 when it declared that Xbox console code-named Project Scarlett would arrive in fall, 2020. Plans for the next-generation console then took a unexpected turn late in June, when Xbox chief Phil Spencer announced a fundamental change to Microsoft's gaming plan.
Up until that point, long-standing reports, rumors, and leaks suggested that the company would develop a specced-out Xbox console, codenamed "Anaconda", to compete with Sony's PlayStation 5 and a budget version called "Lockhart." This cheaper console would leverage Microsoft's cloud gaming service xCloud with a disk-less device aimed at streamers.
But Spencer seemed to shut down those reports in an interview with Business Insider, saying that Anaconda — and only Anaconda — would hit shelves in next fall. Many took that to mean that the project was scrapped, but it looks like Lockhart might not be dead after all, and it might turn out to be cheaper than anyone ever imagined
Trusted Microsoft insider Brad Sams recently said that Microsoft's streaming box is "still being actively developed" in a YouTube video published Tuesday. Despite Spencer's comments, Sam says his internal sources told him that Lockhart "has not been killed and is being actively worked on."
Like previous reports asserted, Sams reports that the bare-bones console will come with a "marginal amount of compute [power]." The device is expected to connect directly to xCloud servers and handle gameplay factors, like movement and collision detection, locally while relying on the service to stream everything else. This could end up saving gamers hundreds of dollars.
New Xbox: Lockhart Could Be Cheaper Than Stadia
Sams went on to estimate that the streaming box could retail for as low as $60 (or $80 with a controller). The console will likely require an xCloud subscription along with it, but that's still a pretty good deal.
After all, it would be notably cheaper than the $130 Stadia Founder's Edition that includes a Stadia controller, Chromecast Ultra, and a three-month Stadia subscription for early adopters. The cloud service would then cost users $9.99 per month afterwards.
New Xbox: Release Date and Name
Sams was unclear whether or not Lockhart would launch alongside Anaconda in the fall of 2020. But Twitter user h0x0d spotted a Microsoft trademark application with the Canadian Intellectual Property Office Tuesday that suggests the company wants to bring its xCloud and Lockhart vision to fruition soon.
The application required the trademark rights to "Digital Direct", a service for "video games for on-line play over computer networks and global communication networks."
Microsoft has already revealed that xCloud would be the official name of its cloud streaming service, but the retail name for Lockhart remains a mystery. Digital Direct fits Sams' description, so that's a pretty good indication Microsoft is trying to land on a name.
Lockhart's future is still foggy, but it seems like Microsoft is still examining the idea of complementary xCloud hardware. The company will likely finalize its plans as fall of 2020 draws closer.