Microsoft Reveals Xbox Scarlett Release Date, Specs, and xCloud Features at E3 2019
The dawn of a new era for Xbox.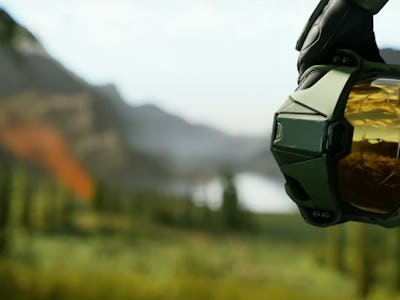 Microsoft
Microsoft unveiled the first concrete details about its upcoming Xbox Scarlett console and it sounds like an absolute powerhouse. The company has been tight-lipped about its next-generation plans, but at E3 2019 on Sunday, Xbox chief Phil Spencer gave gamers the information they've been craving all year.
A release date, specs, cloud features, and graphics capabilities were all revealed after months of rumors and speculation. While cloud gaming services, like Google Stadia, want to do away with gaming hardware, Microsoft is sticking to the strategy that has guided the Xbox for its 18 years of existence.
"To us the console is vital and central to our experience," he said. "We heard you, a console should be designed, built, and optimized for one thing and one thing only: gaming."
But that being said, Microsoft's cloud gaming ambitious have also led to fundamental shifts in how gamers will play the titles they love. xCloud will be a headlining feature for the new Xbox that will take games that were once only playable on the console to smartphones, tablets, and laptops.
The Xbox's future will be packaged in a familiar way, but it'll be capable of more than ever before. Here's everything Microsoft unveiled about Xbox Scarlett at E3 2019.
Xbox Scarlett: Release Date
Spencer did not announced a specific release date, but he confirmed that Xbox Scarlett consoles will be available in the fall of 2020. That means it could be released side-by-side with Sony's PlayStation 5, which is expected to launch around the same time.
The next-generation console war seems set to kick off in the second half of 2020.
Xbox Scarlett: Price
Nothing was said about how much the new Xbox could cost, and Microsoft also didn't specificy if it will sell one console or two variants of the system, as multiple reports have suggested. The duo are reportedly codenamed "Anaconda" and "Lockhart."
Anaconda is expected to succeed the One X as the high-end version of the Scarlett duo. Lockhart will be a lower-priced model, which will launch alongside Anaconda. But Spencer did not verify any of this information during E3 2019.
Xbox Scarlett: xCloud Release Date and Features
Microsoft's cloud gaming venture will arrive in October and E3 attendees get to preview it first-hand. Spencer revealed that gamers will be able to use xCloud before the year is up and take iconic Xbox titles where they've never gone before.
"On team Xbox, every decision is guided by the belief that gaming is for everyone," he said. "This is why we keep innovating hardware and services, and it's why we're uniting communities through cross-play."
The service will eventually host a library of games that will be playable across a variety of smart devices. It will also add a "streaming mode" feature to current-gen and next-gen consoles, which will allow users to stream games from their console to their mobile devices when they're home.
Microsoft has yet to announce a price or exactly when in October xCloud will launch. But expect to hear more later this year.
Xbox Scarlett: Specs and Capabilities
Microsoft posed Xbox Scarlett as the sports car of consoles. In an announcement video, the team of engineers building the console said it would be capable of 8K resolution graphics, frame rates of up to 120fps and ray-tracing. All in all, they promised it would be a "40x" performance boost over the current generation Xboxes.
"Immersive experiences begin at the very heart of the console, at the silicone level itself," said Spencer. "Together with our partners at AMD we have co-engineers and custom designed a state of the art processor for Project Scarlett."
All of that will be made possible by three key components that were revealed to be included in Xbox Scarlett:
Custom-designed CPU based on AMD's Zen 2 and Radeon RDNA architecture.
High bandwidth GDDR6 memory.
Next-generation solid-state drive (SSD).
These are very similar to the specs that Sony said will be found in the PS5.
The two sides of the next console war have been revealed and they will pack unprecedented levels of compute and graphics power. Regardless of which company ends up selling more units, Sony and Microsoft have are giving gamers more power in than ever though possible by consoles.