Microsoft's Xbox Project Scarlett Takes an Unexpected but Beneficial Turn
Its next-gen console might not be what gamers thought.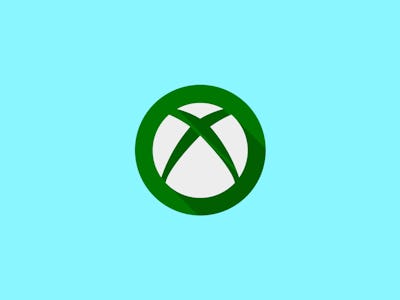 Microsoft / Danny Paez
Microsoft's plans for the next generation of consoles reportedly won't be what many expected.
Until now, rumors, leaks, and reports have suggested that the company would launch two Xbox Project Scarlett devices: a premium and budget model, codenamed "Anaconda" and "Lockhart," respectively.
But recent reports suggest Microsoft will only launch one, the high-end console, in 2020.
Xbox chief Phil Spencer announced that his team was "deep into architecting the next Xbox consoles" at the 2018 E3. But when he took the stage at E3 2019 in Los Angeles, the executive only teased one device. During an interview with Business Insider published this week, Spencer said that gamers should only expect one of these Xbox consoles to ship in the next year (most likely Anaconda).
The Xbox One S All-Digital Edition was Lockhart all along, Spencer said, and that Anaconda would be the second half of Project Scarlett. That news contradicts months of rumors that revealed the All-Digital Edition was codenamed "Maverick," and that Lockhart was its own project, which was supposed to leverage Microsoft's cloud gaming service xCloud.
"Technically that is plural," said Spencer. "Right now, we're focused on Project Scarlett and what we put on stage."
But anonymous sources familiar with the project said Lockhart was abandoned weeks ago in favor of developing xCloud minus its own console, according to a Friday report by The Verge. That further debunks Spencer's statements. But Tom Wijman — a senior market analyst at the gaming market analytics firm Newzoo — tells Inverse that ditching Lockhart might have actually been a beneficial move.
"Two consoles at launch … would divide its own installed base. It is likely that Lockhart became the Xbox One All-Digital," he said. "Cloud gaming is still likely Microsoft's long-term strategy, yet the company is pushing Xbox as a service, not Xbox as a console. The tech giant is hedging its bets."
The cloud gaming market is estimated to be valued at $6.9 billion by 2026, according to one estimate, so it's only natural that Microsoft wants to move in that direction. At the same time, current internet infrastructure will likely keep it from being widely adopted immediately, which means gamers will still buy consoles and PCs in the future.
Xbox has set up camp in both of these markets, and it won't matter if Lockhart ever comes to fruition. xCloud's appeal is that it can be played on any device, wherever gamers choose to go, regardless of whether or not they own a console.
It's possible Microsoft might launch a streaming box for early xCloud adapters down the line, to say, improve streaming performance at home. But it seems that Microsoft wants to give two clear options for how they want to play: console or cloud, no in between.
Investing in clear-cut options, instead of offering both cloud and console in one product, will appeal to vastly different markets. That'll give a larger population of gamers the content they want how they want it. In this quickly changing industry, Wijman believes that could be a winning strategy.
"There is no cloud gaming war or a console war, but rather, a content war," he said.
Microsoft's shift away from Lockhart seems to be a calculated move to tackle this new challenge.