Nintendo Switch Mini: New Supplier Report Offers Further Console Evidence 
The evidence is building.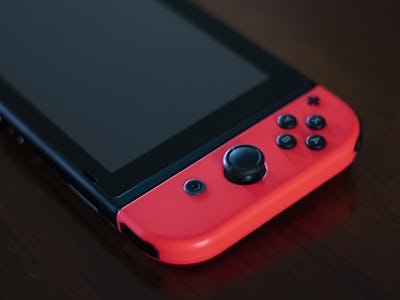 Unsplash / Matteo Grobberio
The prospect of a new, cheaper Nintendo Switch grows increasingly plausible by the day. Nintendo has begun production on up to two new versions of its hybrid console, according to reporting from credible outlets. More recently, a new batch of renders circulated on June 20 claimed to give gamers a glimpse of the company's upcoming handheld. A new report about an important Nintendo supplier offers gamers even more encouraging news about the new Switch that could arrive in time for the 2019 holiday season.
Update: The New Switch Lite Has Debuted. Check Out our Coverage of the Release Here.
This latest leak comes from one of Nintendo's top memory chip providers, Macronix International, who told the Taipei Times on June 19 that Nintendo ordered substantially more components in 2019 than expected. Macronix chairman Miin Wu told the Taiwanese paper that the boost in read-only memory (ROM) chip orders took place over the past two months and "exceeded expectations." That could be a sign that both the so-called Nintendo Switch "Mini" or "Lite" and premium Switch are on the way, and that they will likely offer improved specs. But don't expect both to arrive at the same time.
Nintendo Switch "Mini"
The steady drumbeat of leaks has revealed a great deal about the new devices, whose existence was cast in doubt briefly after Nintendo quashed rumors that a Switch unveiling was planned for E3 2019.
For example, it now appears that the Mini will cost roughly $250, be more compact, and come with non-detachable Joy-Con controllers while retaining the original console's ability to connect to a larger monitor. Nintendo has yet to say a word about the device, but Japanese newspaper Nikkei reported that it could hit shelves in fall 2019. That prediction aligns with the typical console-maker playbook that times release dates with the busy holiday season.
That prediction also aligns with the timeline of Nintendo's game launches. At E3, Nintendo announced that it would release Pokèmon Sword and Shield, Luigi's Mansion 3, and The Legend of Zelda: Link's Awakening by the end of 2019. These highly anticipated titles all look like likely candidates for the holiday sales bundles that are often used to promote the Switch. Gamers will likely hear more about these titles, and the Switch Mini, during the next Nintendo Direct which will likely take place during August or September.
New Premium Switch
The future for the new, high-end Switch that's reportedly in production is foggier. The same Nikkei report explicitly mentioned a "next-generation" console, but it's unclear whether it was referring to the rumored upgrade or a whole new console entirely.
Here's a snippet of the report translated using Google Translate:
"Next to the compact and inexpensive version, the development of the next-generation model that completely remodels the current model will be postponed."
There have been a great deal of conflicting reports about Nintendo's plans for a premium Switch. The Wall Street Journal has reported that Switches aimed at two distinct pricing tiers have entered production, but their reporting clashes with the aforementioned Nikkei report, which suggests that a comprehensive upgrade to the Switch has been postponed. Complicating matters further, the highly reputable Bloomberg reported that a new Switch device would launch in June, suggesting something has entered production, but June has almost come and gone without a word about this from Nintendo.
So what, then, can we say for sure? Macronix has effectively confirmed that video game giant has a new hardware product in the works, possibly two. As for the conflicting reports and delays, Nintendo has a unique opportunity to be the only gaming giant with a new console ready in time for the 2019 holiday shopping season. It wasn't always clear that would be the case, with Sony and Microsoft shutting down rumors that their new consoles could launch this year only recently.
In other words, some conflicting reports about Nintendo's release timeline doesn't necessarily indicate something is awry, as was the case with the long purgatory of Apple's AirPower. Based on what the other device makers have planned for 2019, the opposite could actually be true.