Google Stadia: June Event Livestream, Release Date, Launch Titles, & Price
What to expect from Google's first Stadia Connect conference.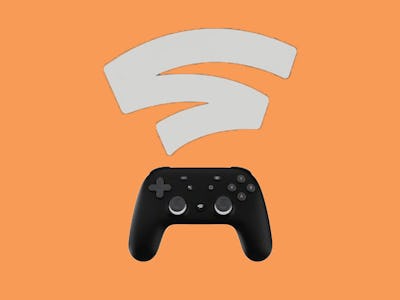 Google
Google Stadia is getting ready to put its chips on the table. In what will be the first-ever Stadia Connect livestream, Stadia chief Phil Harrison will take the stage to lay out the specifics for how and when users will be able to access the potentially revolutionary game streaming service he presented in March. The event kicks off on Thursday at 12:00 p.m. Eastern.
The timing is ripe and even a bit crafty. Stadia's showcase will happen just days before the video game industry will convene at the Los Angeles Convention Center for E3 2019. Cloud gaming is expected to be a major theme at the expo, with companies like Microsoft and Shadow in attendance.
We have a pretty good idea of what will be announced. In a June 3 tweet, Google teased that it will reveal Stadia's game roster, price, and launch date. This crucial information has been the subject of breathless speculation ever since Stadia's splashy but vague debut of the service in March.
Even with these tantalizing details on the docket, Google will also need to demonstrate substantial progress and quell consumers' fears about lag or library depth. Here's how to tune into Stadia Connect, what to expect, and what Google will need to show off if it wants to one-up the competition at E3.
Stadia Connect: When and How to Livestream
Google will stream the event live on YouTube, and the feed will begin a few minutes before noon Eastern. For cloud gaming fanatics outside of the East Coast of the US, the conference will kick off at:
9 a.m. Pacific
5 p.m. British
6 p.m. Central European
12 a.m. on Friday in Beijing, China
1 a.m. on Friday in Japan
2 a.m on Friday in Sydney
Stadia Connect: Possible Release Date
A firm release date will be the juiciest bit of information Google is expected to reveal. At GDC, the company said it would launch in the United States, Canada, the United Kingdom, and Europe, all in 2019. That gives them just six more months to work with, assuming there have been no setbacks.
It's even possible that Stadia might launch outright, assuming, of course, that it has assembled enough games. But a late fall release seems more realistic, as that is when game developers tend to release new titles to capitalize on the holiday shopping season, which would make it easier for Stadia to shore up its library with the latest releases. Stadia might also coincide its launch of a specific, high-profile title like Ubisoft's Doom Eternal, which is also expected later in the year.
Stadia Connect: Game Library
While the release date is the most mysterious aspect of Stadia, what will ultimately determine its success is the roster of games. This will be the driving force that convinces gamers to buy into Stadia. Without it, Stadia risks succumbing to legacy console makers who have increasingly turned to exclusive title releases to keep audiences hooked to their ecosystem.
Google has a lot to prove in this department, since it's only teased a handful of partners and games so far. Viewers are going to want to see big name developer partnerships outside of what has already been announced, and at least 50 playable games off the bat. It should also take the time to tease any upcoming game releases that will be available to play on the platform further down the line.
For now, Stadia only has three confirmed games: Doom Eternal, Assassin's Creed Odyssey, and an unnamed title by Q-Games built for Stadia's "state share" feature, which lets users join a game that someone else is streaming on YouTube seamlessly. But as Stadia Connect draws nearer, its roster looks more and more stocked.
Most recently, Kotaku reported that Destiny 2 is coming to the service, and that Ubisoft might have some big plans, too.
In a recent earnings call, the French developer spent a great deal of time discussing its focus on cloud gaming in the coming year and hinted at four unannounced AAA titles, including Ghost Recon Breakpoint. The fact that Stadia and Ubisoft worked so closely together suggests those games might make a debut on the platform when they're released.
Stadia Connect: Price
Finally, gamers urgently want to know how much Stadia will hurt their wallets. The service is widely expected to charge a monthly subscription just like existing cloud gaming services, like PS Now and Shadow. Something in the ballpark of $20 per month would be on par with the competition, but Stadia is said to be weighing multiple payment options.
Ubisoft CEO Yves Guillemot hinted in April that the service will offer an hourly rate for gamers who don't want to commit to a full month. Meanwhile, Kotaku news editor Jason Schreier tweeted he's heard rumblings that certain games will only be playable for one-time purchases.
This strategy may be a response to criticism that a streaming-only model will make highly labor intensive, story-driven games like Red Dead Redemption 2 and The Last of Us too difficult to monetize, blunting developer ambition and setting off an industry-wide race to the bottom.
Instead of a flat-rate, all you can eat model, Stadia might offer interested gamers a ton of flexible payment options, which could attract anyone from hardcore PC gamers to more casual players.
Stadia Connect: Addressing Internet Issue and a Live Demo
Google provided a brief demonstration of Stadia at GDC, running Assassin's Creed Odyssey for the audience onstage after the keynote ended. But even in this highly scrutinized setting, the demo had notable lag issues, and people who tried an early version of the platform noticed similar problems. A smooth demonstration will be very important to addressing skepticism, and they will likely also have to announce some tech fixes aimed at people with lower broadband speeds.
Phil Harrison disclosed his plan to combat the inevitable flood of wifi and connectivity questions once the service goes live. But his plan also seemed a little like a temporary fix, for example, a built-in guide or tutorial showing users how to up their internet speeds with a mix of software fixes and hardware. Google might also offer a bundle that includes Stadia and some Google Wifi devices. That way, potential customers in dead zones or with slow internet connection could get everything they need to play with a single purchase.
The stakes are high, Stadia's is one of the most anticipated tech launches of the year. There is immense promise, but also important tech fixes and crucial details that, if audiences don't like what they hear, could instantly deflate the enthusiasm. Tune in to Stadia Connect on June 6 to see not only how Google envisions the future of gaming, but how it plans on getting there.