Google Stadia: Ubisoft May Soon Reveal Assassins Creed Was Only the Beginning
Assassin's Creed is only the beginning.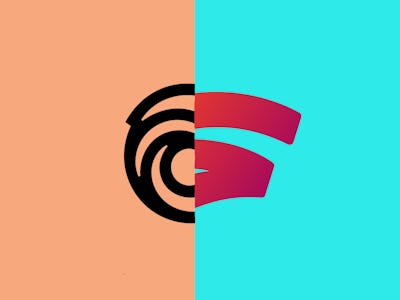 Danny Paez
Google has indicated it has plans to reveal more details about its cloud gaming platform Stadia this summer. E3 2019, the massive tech conference taking place text month, seemed like the likeliest setting. But as the conference scheduling enters its final phases, there's still no sign of Google. Fortunately for Stadia fans, there will be an opportunity to hear from Stadia's premier partner in the gaming industry, Ubisoft.
The French video game company will have a considerable presence at E3. Not only are they scheduled to host an pre-E3 press conference at 9 p.m. Eastern on June 10, they will also have a booth at the Los Angeles Convention Center once the expo kicks off on June 11. It's expected to tease a handful of games. Given the existing Stadia-Ubisoft connection, these announcements could very well be the first few games available on Stadia when it eventually launches.
Stadia has other publisher partnerships, but Ubisoft's Assassin's Creed Odyssey is likely still the only game that's been tested on Stadia, and is one of the first three games confirmed for Stadia's launch. During Ubisoft's May 15 earning call, CEO Yves Guillemot dropped some tantalizing hints about what upcoming games could be shown at E3, and in turn, made available on Stadia.
"The increase in net bookings will be led by a strong growth for new releases, with four AAA titles, including Ghost Recon Breakpoint and three other titles that will be revealed later and released in the fourth fiscal quarter," stated Ubisoft's full-year outlook.
The company didn't mention any concrete titles, but rumors about a new Viking-themed Assassin's Creed game slated for 2020 make it a likely candidate. Franchises like Watch Dogs, Splinter Cell, and Steep haven't been refreshed in a few years and could very well be next on Ubisoft's agenda. But these potential releases could be unlike any games before them.
Guillemot was adamant about leveraging cloud gaming platforms' capabilities to create games that weren't possible before. Instead of exclusively relying on local hardware, cloud data centers let developers harness the power of computer arrays.
Computer arrays are made up of multiple central processing units (CPUs) and graphical processing units (GPUs). Together, they can be used to render massive digital worlds with tens of thousands of players exploring all at once. New types of interactivity, like allowing one player to interact with the screens of multiple other players could be made available.
"[Cloud gaming] will allow for…appealing multi-screen offerings and the creation of amazing new experiences that make use of unprecedented technological capacities," said Guillemot in a statement.
Stadia chief Phil Harrison showed that his platform's "Crowd Play" feature could be used to introduce unique YouTube-centric game mechanics. Users could live stream the game they're playing and have their viewers request to jump in and begin playing with them.
Hideo Kojima, the creator of the acclaimed Metal Gear series and the current head of the game development studio Kojima Productions sees similar potential. Kokima argues that the advent of streaming services that offer both games and conventional shows will lead to far more hybrid content, while also generally closing the gap that one existed between movies and games, he said in April.
Ubisoft could be set to make waves at E3 with a roster of unique games inspired by the advancements that cloud gaming has brought forth. And while it sketches out its future plans, it could very well reveal what Google has planned for Stadia in the near future.