iOS 13: Release Date, Dark Mode, Other Feature Rumors Ahead of WWDC 2019
Apple could make a lot of iOS wishes come true.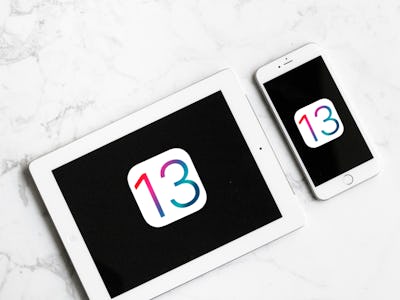 Unsplash / Lauren Mancke
iOS 13, Apple's next generation mobile operating system, is set to overhaul iPhone and iPad user experience in some pretty substantial ways. These upgrades will soon debut formally at next month's Worldwide Developers Conference, to be held on June 3, and will include at least one feature that's long been on Apple fans' wishlists.
The months leading up to the summer event have only brought subtle hints of what iOS 13, codenamed "Yukon" will introduce. That changed on Monday, when 9to5Mac published a list of exclusive details about the iOS 12 successor.
iPhone users have a lot to get excited about. The long-awaited facelift will introduce new editing features and completely overhaul some apps so much they could border on unrecognizable. Apple's announcement is also expected to include the initial rollout of its "Marzipan" software, which aims to make iOS apps easily transferable to other macOS devices, like MacBooks and iMacs.
iOS 13 is also expected to address some of users' most popular requests over the past year while also laying the groundwork for Apple's transition to a single unified operating system.
iOS 13 Release Date
Apple has not confirmed that it will demonstrate iOS 13 during WWDC 2019, but anything else would be a serious departure from norms. Every year since 2008, WWDC has revealed what Apple has planned for its next generation of operating system. That being said, iOS 13 will not be available immediately following WWDC 2019.
Apple has historically released the software few months after WWDC, usually when the company launches its new iPhones in the fall, as was the case last year.
iOS 13 Features: Dark Mode
A dark mode, similar to what became available as part of macOS Mojave, is coming to iPhones and iPads. This backs up a January Bloomberg report suggesting iOS 13 would introduce a low-light mode to Apple phones and tablets.
9to5Mac's sources say that iOS's Night Mode will come in the form of a new Settings option that lets users toggle between dark and bright shades for all apps and the home screen with the push of a button. Night Mode will now be system-wide and work across all of iOS 13's built-in apps as well as, potentially, third-party programs.
iOS 13 Features: Multitasking
The other big crowd-pleaser is likely going to be a new app multitasking feature geared to tablets. Currently, iOS 12 has limited multitasking features that enable users to split screen certain apps on iPads. iOS 13 is expected to expand support for this feature and make it more dynamic.
Apps are expected to gain the ability to split up into multiple windows and each window will also be able to house multiple "sheets" that can be dragged and dropped. This could enable users to have multiple emails open on one side of the screen while also drafting a proposal or essay on the other side.
The addition seems like it will primarily benefit iPad users, but some multitasking capabilities will also make it to iPhones.
iOS 13 Features: Fixed Undo Gesture
Currently, the undo and redo text system on iOS 12 is disjointed. Certain apps prompt a popup notification to undo, while others require users hold down and press the text box to select the action. Apple has even lets users shake their phone to bring back text. iOS 13 hopes to consolidate that all these functions into a single gesture.
9to5Mac reports the new undo gesture will now let users place three fingers down onto the keyboard and slide left or right to redo or undo. That sounds a lot like sliding forward and rewinding on a video, which is much more intuitive than shaking or clicking through multiple menus.
iOS 13 Features: Safari Improvements
Safari is expected to get much more user friendly for iPad users in iOS 13. Instead of automatically loading a mobile-sized website across the OS, the browser will load the desktop version of the site for iPad users.
The iOS YouTube app notoriously loads the iPhone version even when using the iPad's sizable display, which makes for a poor user experience. To fix this problem, iOS 13 will be able to automatically determine which layout, desktop or mobile, is best suited for the display you're using and load that page accordingly.
iOS 13 Features: Better Mail App
The built-in Mail app is also reportedly receiving some much-needed improvements. The new version of Mail is said to be able to organize emails into categories like marketing, purchases, travel, "not important," and more based only on the sender, head, and body of the message.
Aside from autonomously organizing users' inbox, the new Mail app will also give iPhone and iPad owners the option to organize their mail in more specific folders, like "Read later." Third-party email apps have long offered this option, so Apple is playing a little bit of catch-up here.
iOS 13 Features: Volume Level Indicator
The fact that the iOS volume indicator still fills the whole screen has been the butt of many jokes. Android has long offered a less obtrusive volume meter and iOS 13 might finally introduce something similar to Apple devices.
9to5Mac didn't offer any details as to how this new volume indicator would be designed, but any changes would be welcome: This design element has been unchanged since the iPhone 4.
iOS 13 Features: Phase One of Marzipan
In February, Bloomberg's Mark Gurman reported that Apple would also take the opportunity to begin rolling out Marzipan, an initiative to make developing apps across iOS and macOS more seamless. This would allow coders to create apps for phones, tablets, laptops, and desktops without having to rewrite fundamental code for each version.
That said, Marzipan isn't slated to roll out until 2022, according to Gurman's report, which suggests that WWDC will provide just a taste of its new capabilities.