Ahead of Black Friday, Apple Has Graced Us With a Rare Product Markdown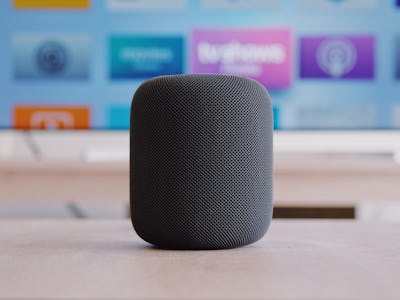 Unsplash / Howard Lawrence B
Black Friday has evolved. What used to be a single-day of discounts has morphed into a season of sales with an increasingly murky start date and which lasts until the new year. Even Apple — which virtually never puts its own products on sale — has pushed out an incredibly rare markdown of its own, a little more than a week ahead of the Black Friday sales.
There is a catch though, it's not a markdown on a new product. But still, refurbished HomePod smart speakers are now available on Apple's own site for just $299, $50 less than what a new one would cost. The Cupertino-based company isn't known for slashing its retail prices for the holidays, though there may be greater incentive for it to move product this year than in years' past.
As you may recall, Apple's Siri-enabled speaker was delayed for months, and launched after every other tech company had already released a similar device, making it uncharacteristically difficult for Apple to make waves as it typically does with its product launches. The HomePod has still managed to claim almost 5 percent of the global smart speaker market share in the third quarter, according to a Strategy Analytics report. But that's a pittance compared to the roughly 40 percent marketshare commanded by, say, the iPhone in the US. That's a lot of ground to make up.
The HomePod isn't the only piece of consumer hardware that you may not want to wait until next week to pick up, assuming it's on your wishlist.
As it turns out, that the best time of the year to cop electronics is actually right before Black Friday. That's mostly driven by the all the pre-Black Friday deals that companies like Amazon, Best Buy, and Target have made habit of offering.
With hungry consumers ravenously searching for the cheap smart speakers, a few people who still prefer the look and feel of iOS might be more tempted by a used one, though then again, Apple is by no means offering the best deal on used HomePods.
A quick Ebay search shows you can pick one up for well under $200, though, to be fair, buying straight from Apple guarantees you a choose of color while greatly reducing the risk of any Ebay-induced sketchiness.