5 Popular Tech Products That Will Be Less Than $200 on Black Friday
Spare your wallet this November 23.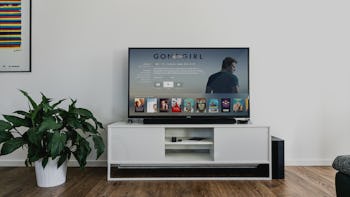 Unsplash / Jens Kreuter
If your Black Friday and Cyber Monday plans involve Apple products you may have to opt for some slightly dated tech. But the holiday shopping season has so much more to offer, including deep markdowns on tech that's been released as recently as the fall.
Discounts from Best Buy and Walmart have already been announced (or leaked). Both retailers will be putting up some of this year's newest products on sale for a fraction of their original asking price, including game consoles, cutting-edge smart home tech, and internet-connected TVs will all be available for under $200.
Whether you're on the hunt for a gift that won't break the bank or want to treat yourself to a tech upgrade without feeling guilty, look no further.
Sony's Spider-Man was one of 2018's most successful game releases of the year, selling 3.3 million copies its first weekend on the market. Unfortunately, the title is exclusively available for PlayStation 4, meaning Xbox fans had to either miss out or spend $300 for a PS4 plus $60 for the game.
Fortunately, Walmart will be offering a 1TB PS4 Slim and Spider-Man for $199. That'll save you $161 and let you virtually swing around New York City.
Google unveiled its Home Hub this fall and advertised it as the brains for your smart home. The speaker-tablet hybrid connects all of your Internet of Things devices so they're housed under one app, helps you cook, serves as a futuristic photo frame, and much more.
The brand-new gadget normally retails for $149 but once November 23 comes around Walmart will be offering it for $99. This is perfect for consumers that have already retrofitted their homes with smart devices and want to tie them all together.
Televisions are the heart and soul of any home entertainment system, but a smart TV with all the bells and whistles can seriously hurt your wallet. Luckily, Best Buy will be selling Toshiba's 4K, 43-inch plasma screen with Amazon Fire TV support for $130.
Normally, the TV sells for $320. So up your Netflix-watching game at a fraction of the price that it would normally cost.
Apple refused to make its latest MacBook Air release cheaper than the last. The most ardent Mac fans will likely pick one up anyway, but if you're looking for a steal Samsung's 11.6-inch Chromebook will be priced at $99 at Best Buy come Black Friday.
This definitely won't be able to support any games and comes with only 2GB of storage space. But if you use Google Docs in the office already and are in the market for a new laptop, this will be a cheap and painless switch. Laptop Mag gave it four stars at out of five and said it's essential for "frequent travelers," due to its compact size.
An Apple product for under $100? You're not dreaming. Even though the Cupertino-based company has stopped selling the iPhone 6 on its site, Best Buy is still selling the older smartphone for $99, down from $149.
The headphone jack is present, the home button is still there, and there's no notch. This is perfect for people who are still in love with Apple's older models. It also makes a great first-phone for younger members of your family.