Robyn Denholm Replaces Elon Musk as Tesla Board Chair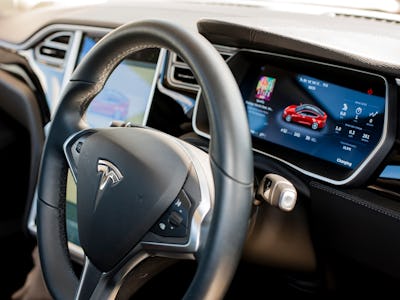 Flickr / Jeremy Buckingham MLC
Tesla announced on Thursday that Robyn Denholm, who served in a number of leadership positions at Australia's largest telecoms firm Telstra, will take over from Elon Musk as chairman of the board. Musk, who is expected to remain as CEO, is not allowed to serve as chairman of the board for three years under an agreement with the Securities and Exchange Commission.
Denholm has an impressive record in connectivity, a critical aspect of Tesla's business due to its hyper-connected electric cars. While Tesla owners report around 20GB per month is uploaded from the semi-autonomous Autopilot system, future autonomous cars are predicted to use 4TB of data in just one day. Beyond Denholm's roles as chief financial officer and head of strategy at Telstra, she also served as chief financial and operations officer at Juniper Networks and in strategy and finance roles at Sun Microsystems. She also knows the automotive industry well, having served as an independent director at Tesla since 2014 and previously serving in financial roles at Toyota.
See more: Elon Musk Teases Tesla Updates That Will Aid Autonomous Driving
"Robyn has extensive experience in both the tech and auto industries, and she has made significant contributions as a Tesla Board member over the past four years in helping us become a profitable company," Musk said in a statement. "I look forward to working even more closely with Robyn as we continue accelerating the advent of sustainable energy."
Musk agreed to step down as chairman following a dispute over his plans to take Tesla private. The CEO tweeted in August that he had the funding ready to take the firm off the stock exchange, which the Securities and Exchange Commission described as "false and misleading." Alongside his ban from serving as chairman, Musk and Tesla itself agreed to pay $20 million each in fines.
Denholm will work with Musk during a transition period, as she finishes up her six-month notice period with Telstra. During this transition phase, Denholm will also step down as head of Tesla's audit committee until her notice period is finished.
Not everyone will be particularly displeased by the move. Shareholder Jing Zhao argued in April that an independent director is exactly what Tesla needs.