Elon Musk Teases Tesla Updates That Will Aid Autonomous Driving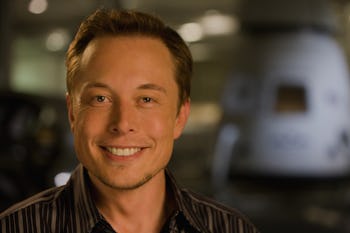 Flickr / OnInnovation
Elon Musk is not standing still. While Tesla's CEO may have plans to release an all-electric semi truck, a new supercar and an entry-level sports utility vehicle, he's also working on a number of software updates for existing cars. On Saturday, Musk revealed some upcoming changes that should aid with Tesla's goal of enabling smooth autonomous driving.
Top of the list is a fix for the routing system in existing vehicles. Twitter user Todd Bourne complained that the current implementation nearly caused him to miss a theater show on Friday, with his wife switching to Google Maps on the smartphone to complete the journey. Musk promised that a fix was "almost done."
"Software team has been buried in Model 3 bringup and tricky bug fixes, but that's mostly done now," Musk told followers on Twitter, revealing that the company's $35,000 car is pushing past its initial bug fix stage after its launch last summer. From here, the company plans new updates for existing owners of the Model S, Model X and Model 3 that depend on a large touchscreen in the center for a number of controls.
Changes to the route planner are key to Tesla's goal of producing a fully autonomous car. The company claims that every car shipped since October 2016 has the necessary cameras and sensors to support full autonomy, while the company will switch out the Nvidia Drive PX 2 used for semi-autonomous applications if it appears that the system requires a faster processor to work. Beyond routing improvements, Musk revealed in a February earnings call that he's "pretty excited" about progress on the artificial intelligence front, but admitted that Tesla missed its goal of coast-to-coast autonomous driving by 2017.
Watch a preview of the system below:
The autonomy feature, currently priced at $3,000, is pitched on Tesla's website as a voice-activated system that heavily depends on automatic routing:
All you will need to do is get in and tell your car where to go. If you don't say anything, the car will look at your calendar and take you there as the assumed destination or just home if nothing is on the calendar. Your Tesla will figure out the optimal route, navigate urban streets (even without lane markings), manage complex intersections with traffic lights, stop signs and roundabouts, and handle densely packed freeways with cars moving at high speed.
If Tesla wants to beat the likes of Volkswagen and TomTom on the autonomy front, it'll have to make sure its routing is perfect.