TomTom Eyes Comeback with Self-Driving Vehicle Navigation at CES 2018
This can make it a power player again.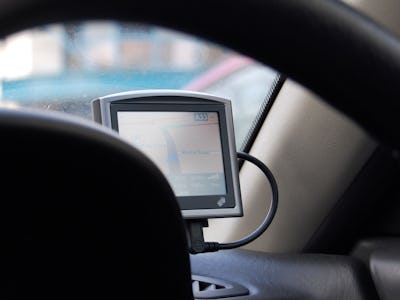 Flickr / Andrew*
Navigation system maker TomTom is ready to become indispensable again.
The once hugely popular GPS has seen a sharp decline from its peak in 2007, a fall hastened by built-in car GPS and smartphone maps. But the Dutch company see a road back to relevance in driverless cars, as it announced its driverless vehicle venture at CES 2018.
"TomTom AutoStream," as it's being called, is a cloud-based map delivery service for autonomous driving, along with other driver assistance systems. The company's first driverless partners will be self-driving car startups Baidu and Zenuity.
The way AutoStream will work is by letting driverless cars outline and preview a route from the latest maps in the TomTom cloud.
TomTom's Head of Autonomous Driving, Willem Strijbosch, said in the statement that the launch is a "game-changer" for manufacturers and tech companies currently working on autonomous driving.
"TomTom AutoStream allows vehicles to access the latest, most up-to-date TomTom map data for their driving automation functions," Strijbosch said.
"TomTom AutoStream is designed in a flexible way, allowing customers to customise the map data stream based on criteria such as sensor configuration and horizon length. It can stream a wide variety of map data including ADAS attributes such as gradient and curvature, and the TomTom HD Map with RoadDNA."
And while TomTom may have appeared off the grid in the past few years, Strijbosch assures us that the company's efforts have been invested in the new advanced map-making platform.
"With AutoStream, TomTom is offering an innovative map delivery system targeted at automated driving," said Roger C. Lanctot, an independent analyst and Director of Automotive Connected Mobility for Strategy Analytics. "The development is targeted at helping automakers bring ADAS and autonomous driving functions to market faster."
Back in 2007, the company dominated the GPS market with its hardware technology. And while factors like the 2008 economic collapse and Google Maps can be blamed for TomTom's sales decline in the last 10 years, perhaps its new venture into driverless navigation will help make it a powerful mapping player again.
TomTom AutoStream, which was unveiled during CES in Las Vegas this week, will be available for production usage in driverless cars later in the year.