Elon Musk's Settlement With SEC Is Official After Judge Approves Deal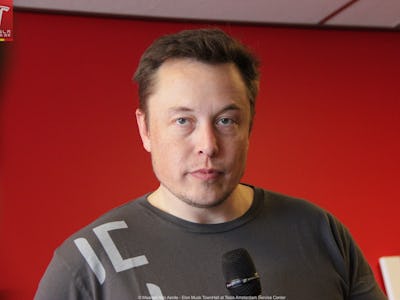 Flickr / TeslaClubBE
Elon Musk's deal with the Securities and Exchange Commission became official on Tuesday, meaning that the CEO of Tesla and the company itself will have to pay $20 million in fines after a series of tweets about taking the company private. The settlement will also mean Musk stepping down from his other role as chairman.
United States district judge Alison Nathan signed off on the deal, Bloomberg reported, a move that may help draw a line under the saga. The issue stemmed from tweets made in August, where Musk claimed he had the "funding secure" to take Tesla private, offering to buy back shares at $420, a 20 percent premium over the day's trading price. It later emerged that he had left a meeting with the Saudi Arabia private investment fund with "no question" that a deal could be struck. The commission described the tweets as "false and misleading" for investors.
Prior to the settlement agreement, Musk reportedly threatened to quit as CEO unless the board of directors backed his position. After the settlement was agreed, Musk tweeted about the "Shortseller Enrichment Commission," suggesting that the commission's work was helping short sellers that stand to profit from Tesla stock dropping in price. However, Tesla, Musk and the commission submitted a joint filing last week in support of the deal.
See more: Why Elon Musk Just Abandoned His Plan to Take Tesla Private
With Musk barred from serving as chairman for three years as part of the agreement, a new independent chairman is now set to replace Musk before the end of the year. It's unclear who may replace him as leader of the board of directors, but some of the suggested names include Al Gore and James Murdoch. The shift may please some investors, as shareholder Jing Zhao argued in April for replacing Musk with an independent director.
Tesla is expected to report its next quarterly earnings at the start of November at an as-yet undetermined date.