Report Indicates Lackluster Demand for the iPhone XR, but Should We Buy It?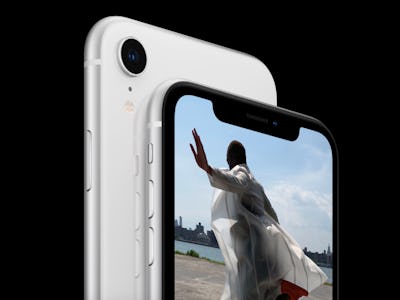 Before its launch, the iPhone XR was proclaimed to be a likely blockbuster. By offering many of the iPhone X's signature features at a lower price point, units were supposed to fly off the shelves, so much that Apple held the launch until several weeks after it began shipping the XR's peers, the XS and the XS Max.
But within weeks of going on sale, two of Apple's biggest assemblers have reportedly suspended additional production lines dedicated to the device because of lackluster demand. Both Foxconn and Pegatron were expecting to be slammed by XR orders but this doesn't seem to be the case according to a report by Nikkei Asian Review. Anonymous sources stated that Foxconn has slowed its production down by making 100,000 less XRs every day. While the publication didn't mention specific numbers for Pegatron, the Taiwanese manufacturer is said to be in a similar boat. This could mean fewer iPhone XRs on the shelves in the months to come.
"For the Foxconn side, it first prepared nearly 60 assembly lines for Apple's XR model, but recently uses only around 45 production lines as its top customer said it does not need to manufacture that many by now," said one of the sources.
Should We Buy Nikkei's Bearish Apple Reports?
Then again, there's other reasons why we may want to take this most recent report with a grain of salt. For one, it's at odds with predictions made by trusted Apple analyst Ming-Chi Kuo who estimated the iPhone XR would see a boost in after its release (instead, Nikkei Asian Review reported that Apple has seen a slight uptick in demand for the iPhone 8 and 8 Plus).
And, as Apple analyst Philip Elmer‑DeWitt recently pointed out, Nikkei's track-record, particularly as it pertains to bearish news out of Apple's supply line, has frequently missed the mark. Similar stories the outlet published last January and in June citing bearish supplier reports about the iPhone X were eventually debunked by actual sales numbers revealing it was one of the best-selling iPhones ever.
"Nikkei is wrong more often than it's right," Elmer-DeWitt said in an email to Inverse. "Apple plays all sorts of games with suppliers—keeping them guessing … they were dead wrong in January 2018 when they said Apple cut iPhone."
That said, Nikkei's report isn't all bad for Apple, which implies that Likely XR customers are not being successfully wooed by competitors, and instead opting for last year's iPhone 8. Both of these 2017 smartphones now start at $599 and $699 compared to the iPhone XR's $749 starting price tag. This could be a signal that customers were looking for more of a bargain than the XR provided, or that the iPhone's S-years are becoming an ever tougher sell for consumers.
"Suppliers of iPhone 8 and iPhone 8 Plus are getting a combined order of around 5 million more units," an anonymous source told Nikkei.
Ming predicted that around 36 to 38 million units of the XR would ship in the fourth quarter of 2018. But if it's to be believed, this most recent report suggest those figures might look a lot more overwhelming.