iPad Pro Leaks Hint at What an Apple October Event Could Bring
It looks like something from a spaceship.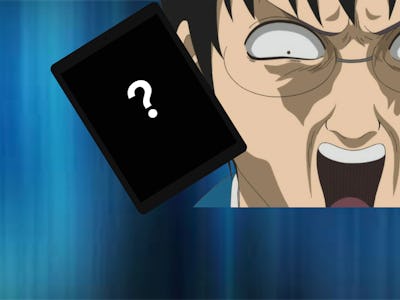 Danny Paez
The iPad Pro might soon look less like a fancy Kindle and more like a control panel from a spaceship. As the rumored October product launch approaches, leaks have started to bubble up about what's in store for Apple's high-end tablets.
So far, rumors have indicated that the iPad Pro will get Face ID capabilities, slimmer bezels, a new Apple Pen, and support 4K HDR output. This is a huge differentiator from the 9.7-inch iPad that was announced in the Spring, which was primarily geared toward educators and students. This upgraded iPad Pro would feature a compact plasma screen suited for animators, architects, and designers in need of a stunning display for their work. On Thursday leaked renders offered a glimpse of what this device could look like.
One of three CAD images depicts a horizontal iPad Pro with hardly any bezels, reduced thickness, and no home button which suggests Face ID adoption. Its accompanying pictures detail that the device will be 5.86-millimeters thick, down from the 6.1mm thickness of the current models. They also mention that the tablets will come in 11 and 12.9-inch variants, opposed to the 10.5 and 12.9-inch iPad pros available now.
These were originally tweeted by smartphone leaker Benjamin Geskin and then shared on leak aggregation site SlashLeaks. Hours later, more renders of the potential iPad Pro update surfaced on SlashLeaks, this time showing off a tempered glass accessory from screen protector company Benks.
These images corroborated other reports of reduced bezel size, a thinner overall product, and no home button. However, the web vendor stated that the smaller iPad Pro would be 10.5-inch diagonally, instead of 11-inches. Both leaks follow a report claiming that these new iPad Pros would not come with a notch.
Following Apple's precedent for past October events, invitations for the launch would go out sometime during the week of October 8 (which is almost over) or October 15. Aside from new tablets, the AirPower wireless charger and new a MacBook Air could also see refreshes if a fourth media event actually does go down.
Fans of the Cupertino-based company will be at the edge of their seat to see if they'll get "one more thing" this year.