4 Early Cyber Monday Tech Buys You Shouldn't Wait to Pick Up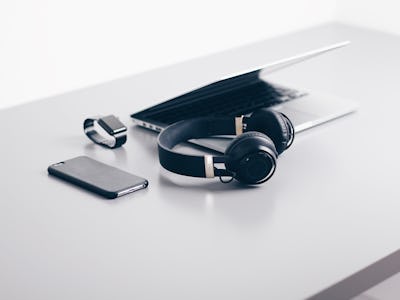 Unsplash / Christopher Gower
By this point in the year, each week brings forth a flurry of new devices. In the last month or so alone, we've seen the iPhone XS Max, Magic Leap headset, and new accessories for the Nintendo Switch.
With some of these launches, for example the recent slew of new Amazon products, it may make sense to hold off until the sales: Last year's Cyber Monday saw huge discounts on Amazon hardware in particular, for example like the Echo suite, which dropped some devices to half price. But there are certain products you might not want to sleep on for too long if you're determined to get them in time for the holidays.
Four releases in particular have already made splash. While all of these gadgets are still available, they're almost certainly on millions of wishlists and could sell out come Cyber Monday.
So if you're looking to pick up one of these products for yourself or as a gift, you might want to act fast before the internet sales begin to flow.
1. Cyber Monday: Apple Watch Series 4
Apple's newly released, health-centric smartwatch has garnered generally positive reviews, but demand for the Apple Watch Series 4 is through the roof. The tech company had to tap a secondary assembler to keep up, and Apple analyst Ming-Chi Kuo predicts 18 million to 19.5 million Series 4 watches will be shipped this year.
Last year, Apple shipped 18 million units of the Apple Watch Series 3 and it still sold out in various locations around the world. New features like integrated electrocardiogram technology and fall detection could result in more sales this time around.
For now, you can still order from Apple's online store. The Series 4 comes in two face sizes, 40 and 44-millimeter. The standard variant with only GPS capabilities starts at $399, but prices can range up to $849 for the 44-millimeter stainless steel case Series 4 with a Milanese loop and LTE support.
2. Cyber Monday: Nintendo Switch
Nintendo made a monumental comeback with the 2017 release of its Switch console. According to Adobe Digital Insights the gaming system was the best-selling product online last Thanksgiving, Black Friday and Cyber Monday.
That prompted the Japanese video game company to declare the device the fastest-selling gaming system in United States history, with 7.24 million units flying off of shelves last holiday season. And strong demand for the Switch could carry over to this Cyber Monday.
Nintendo revealed it was planning to manufacture 25 to 30 million in 2018 and gaming retailer GameStop stated that sales for the Switch have remained "very steady," during its first-quarter earnings call. Supply for the Switch ran low last year leaving many customers frustrated.
The console is currently available across various retailers, like Best Buy and Walmart for $299.99.
3. Cyber Monday: Galaxy Note 9
Samsung unveiled its Galaxy Note 9 phablet this summer and right out of the gate it beat out pre-orders for the company's previously released S9 smartphone. Since then, demand for stylus touting handset has not waned and a Black Friday countdown on Samsung's website suggests markdowns could come to the Note 9.
Last Cyber Monday, 47.4 percent of consumers took to the internet to hunt for mobile deals according to Adobe Analytics data. And with the up to 1-terabyte of storage capacity on the Note 9, many smartphone power-users could opt for the handset instead of owning a laptop computer.
The Galaxy Note 9 is available starting at $999 for 128GB of storage and $1,249.99 for 512GB of storage.
4. Cyber Monday: AirPods
Apple's famed wireless earbuds made a splash last year during the holidays after completely selling out ahead of Christmas and being one of the most-sold products according to Adobe.
At the tail end of 2017, Kuo anticipated that demand for the buds would double in 2018 and sales for the headset have not slowed down. Apple reported ballooning sales for its wearable products during its third-quarter earnings call this year, with products like the AirPods and Apple Watch amassing $10 billion in revenue of the span of four quarters.
The successors to the EarPods can still be picked up for $159 online, but if we get a repeat of last year they won't available for long.