iPhone XS and 2019 Model May Miss Out on Apple's Powerful AR Sensors
The company might not extend its highly-anticipated support.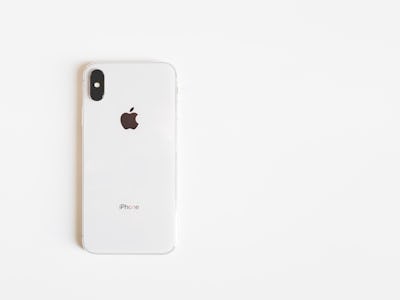 Unsplash / NeONBRAND
Apple is set to withhold a key augmented reality feature, a Wednesday report claims. A note from famed analyst Ming-Chi Kuo claims the iPhone XS range unveiled this year won't come with a time-of-flight depth sensor on the rear of the device, nor will the phones unveiled in 2019.
The note, shared by 9to5Mac, will prove a letdown for those looking for advanced augmented reality features. On the iPhone X's front-facing camera, Apple projects a display of 30,000 infrared dots to take a depth reading in a similar process to the Microsoft Kinect. A November 2017 report claimed Apple was planning to upgrade its phones' rear cameras with similar tech, perhaps shooting a laser and measuring the time it takes to bounce back to the device. iOS 11 and 12 offer "ARKit" features so developers can easily build augmented reality apps, but teams will have to wait if they want more accurate measurements from the rear camera.
See more: The Next iPhone May Shoot Lasers to Enable More Immersive Apps
Kuo notes a number of reasons why the camera won't receive an upgrade. The iPhone X currently uses two cameras to capture depth data for Portrait Mode, comparing the offset between the two to blur the background like a professional camera, and this works well enough right now for consumers' needs. For augmented reality, Kuo claims Apple's depth sensor technology is not mature enough.
Kuo also claimed the company is improving its mapping data for better augmented reality features in the future. A November 2017 report claims Apple is working on a set of AR glasses under the codename "T288." A further April report claimed the headset would offer 8K resolution for each eye, communicating with an external processor unit using 60GHz WiGig technology, with the box running on an Apple-designed processor with a five-nanometer process.
The company is expected to unveil three new iPhones when it takes the stage at the Steve Jobs Theater in Cupertino, California at 10 a.m. Pacific time. The range is expected to cover a $699 6.1-inch LCD phone, an $899 5.8-inch OLED phone and a $999 6.5-inch OLED device.
And yes, there is a livestream.