New iPhone XS Leak All but Confirms Dual SIM Support
Apple's phone has been making the rounds.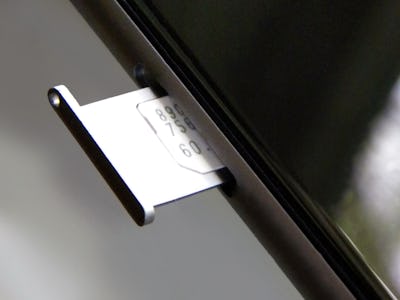 Flickr / IN 30 MINUTES Guides
Apple's next iPhone lineup will feature dual SIM support in some shape or form, if a new leak is to be believed. An image from China Mobile suggests the company is gearing up to include the feature in the iPhone, which would be the first time in the range's 11-year history that it's included support for more than one SIM card.
The postings on the company's Facebook page, spotted by GSMArena, show an apple with the company mascot perched on top, with two SIM cards lodged in. The image comes after speculation around whether the three new iPhones, expected to be unveiled on September 12, will include dual SIM support. Previous reports have suggested the $999 6.5-inch OLED model will support twi SIM cards, while an August 3 report claimed the feature would be limited to just the $699 6.1-inch LCD model, and then only limited to the China market. Rumors suggest the $899 5.8-inch OLED model will not support the feature.
See more: The Top iPhone X Plus Features Expected to Make Apple's Next Smartphone
The feature would enable users to seamlessly switch between two lines, perhaps for taking both business and personal calls, for travelling between countries or for using plans from two different providers. The lack of support has led to creative workarounds, like the CaseCaseClick that joins two iPhones together in a single case.
It's not the only feature anticipated for the new devices. Apple's upcoming launch is expected to be the first time that Face ID is available on more than one phone, having debuted on the $999 iPhone X that launched in November 2017. The switch to this design means the company can drop the home button, extending the screen further out, so the 6.5-inch model occupies the same approximate space in the user's hand as the 5.5-inch iPhone 8 Plus
All is expected to be revealed when the company takes the stage at 10 a.m. Pacific time on September 12, at the Steve Jobs Theater in Cupertino, California.
Another big question that remains is whether the company will adhere to rumors and revive a fan favorite name.