The Top iPhone X Plus Features Expected to Make Apple's Next Smartphone
Apple is pulling out all the stops.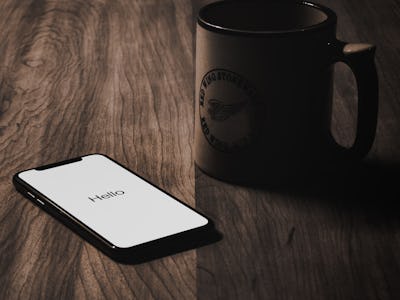 Unsplash / Tyler Lastovich
Apple's next iPhone is set to stun. The company is expected to launch three new devices next month, as part of its annual roundup of new flagship phones. Set for launch this year is three new iPhones, all styled like last year's iPhone X. However, it's the most expensive one — potentially carrying the "Plus" moniker — that seems the most impressive.
The company launched three phones last year, but only the $999 iPhone X used the Face ID scanner and home button-less design. This year, all three phones are set to use these features. A $699 iPhone with a 6.1-inch LCD screen will form the low end, possibly lacking some features like a dual lens camera and 3D Touch. A $899 iPhone with a 5.8-inch screen will serve as an upgrade to the same-sized iPhone X, with a relatively small price cut to sweeten the deal.
But it's the $999 model that will likely turn heads. Here's what to expect:
Giant Screen, Reasonable Size
Measuring a whopping 6.5 inches, the new iPhone's screen seems like it would send smartphone sizes to ridiculous new sizes. But dummy models of the upcoming device suggest the phone itself would come in about the same size as the 5.5-inch iPhone 8 Plus. Apple's decision to ditch the home button and extend the screen further means the smartphone maker can offer more real estate without compromising on usability.
Dual SIM
The 6.5-inch model may receive the ability to use two SIM cards at once. This would be a boost to users that need to access more that one carrier at once. The feature also enables business users to seamlessly switch between personal and work numbers, meaning no messing around with the tool to remove the SIM card.
Bigger Battery
Like the 5.8-inch iPhone X and its upcoming successor, the 6.5-inch phone is set to use a stacked motherboard design enabling two battery cells placed in an L-shape. While this results in a 2,716 mAh battery on the smaller phone, MacRumors expects the 6.5-inch model to feature around 25 percent more capacity at a staggering 3,400 mAh. The iPhone 8 Plus only manages a puny 2,691 mAh despite being much larger than the iPhone X.
Other Boosts
All three phones are also expected to receive a number of boosts. The box may include a USB-C charger that offers 18 watts, charging an iPhone from 0 to 50 percent in half an hour and 80 percent in an hour. The processor is likely to receive an upgrade as well, possibly titled "Apple A12." A report earlier this month also suggested the two more expensive models will offer Apple Pencil stylus support.
However the new phones stack up, it's clear Apple isn't standing still.