We Finally Know What 'Pokémon GO's Mysterious Ultra Bonus Is All About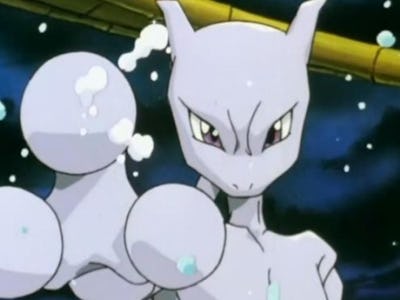 The Pokémon Company
Pokémon GO fans have had a busy month already with stardust bonuses and a chance to catch a shiny Moltres on September 8, but Niantic saved the best for last. In an announcement on Monday, the Pokémon GO developer revealed its mysterious Ultra Bonus, and it's all about Mewtwo.
The big news is that, starting on September 20 at 4 p.m. Eastern, Mewtwo will show up as a raid boss in Pokémon GO. This is a big deal since the legendary Psychic-type was previously only available if you could get your hands on an EX Raid pass. Now he's available for everyone.
Even better, Mewtwo will stick around in the game until October 23 at 4 p.m. Eastern. That means you'll have over a month to catch one. You might even be able to nab a shiny Mewtwo if you're extra lucky.
Before that can happen, Pokémon GO players will get another chance to catch all three Legendary Birds. From September 13 at 4 p.m. Eastern until September 20, Articuno, Moltres, and Zapdos will all show up as raid bosses. Which is great news if you missed Moltres Day on September 8.
Finally, as an extra bonus, a handful of rare Gen 1 Pokémon will now hatch from 7 km eggs. Specifically, you'll be able to hatch a Farfetch'd, Kangaskhan, Mr. Mime, and Tauros. That's great news if you're still working to fill out your Gen 1 Pokédex.
Unfortunately, we still don't know when Pokémon GO will get its highly anticipated Gen 4 release date. With the rest of September into October already mapped out, it could be over a month before Gen 4 arrives. But hopefully, we'll learn more soon.