'The Witcher' Series on Netflix Just Cast Superman as Geralt of Rivia
From the world of superheroes to fantasy.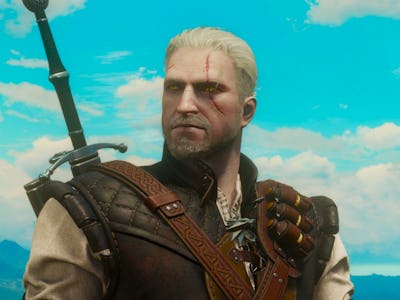 CD Projekt Red
Netflix's live-action adaptation of The Witcher just found its Geralt of Rivia in the same guy that plays Superman and that guy with the mustache from Mission: Impossible — Fallout.
On Tuesday, Henry Cavill announced via his Instagram that he had been cast as the lead in the new fantasy series. Netflix confirmed soon thereafter.
Previously announced in May 2017, The Witcher Saga follows the adventures of Geralt of Rivia, a monster hunter who trained from an early age to grow his supernatural abilities so he might combat deadly beasts in a magical fantasy world. Though The Witcher has gained a huge following through its popular video game series, Netflix's show is based on the original series of short stories and novels by Polish author Andrzej Sapkowski.
Variety reports that the upcoming series will involve an epic, magical team-up between Cavill's Witcher and two female characters: "… when destiny hurtles him toward a powerful sorceress, and a young princess with a dangerous secret, the three must learn to navigate the increasingly volatile Continent together."
It's unclear at this time who the other characters are, but it's possible that the sorceress is either Yennefer or Triss Merigold. The princess might be Princess Ciri, but specific details of the show remain sparse.
Executive producer and showrunner Lauren Schmidt Hissrich — who's written and produced for Netflix's The Defenders and Daredevil — offered nothing short of ecstatic praise for Cavill's casting over Twitter:
Henry Cavill most recently starred as an American CIA agent with questionable motives in Mission: Impossible — Fallout. His spy mustache that he grew for that role caused all sorts of problems for his role as Superman in Justice League.
Cavill has played Superman onscreen in Man of Steel, Batman v Superman: Dawn of Justice, and Justice League. But he'll have to drastically change his stylr to become Geralt of Rivia, whose rugged aged look with silver hair and golden eyes is remarkably different for the actor.
The Witcher Saga has no confirmed release date just yet.