iPhone X Plus Specs Report Hints at Apple Plans for Pencil Support
Apple's high-powered stylus could find a new home.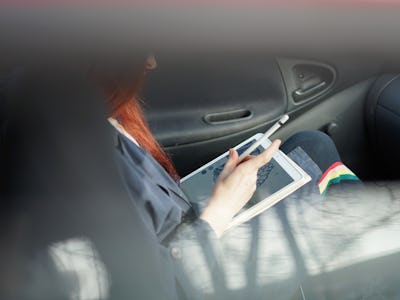 Unsplash / Old Youth
Apple may be planning to support a stylus for its next iPhone release. A Monday report from Barclays analyst Blayne Curtis claimed that the firm "does see the potential for the new iPhones to support pen input," following on from previous rumors and analyst reports that the iPad-only Apple Pencil could make its way to the firm's smaller-screened devices.
The note, shared by MacRumors, suggests Apple may enable creative users to get their artistic juices flowing on the go, albeit with a much smaller canvas. It follows on from a report earlier this month that the upcoming $899 5.8-inch OLED iPhone and $999 6.5-inch OLED iPhone could support the $99 stylus. This sentiment has been echoed by TrendForce and analyst Ming-Chi Kuo, while a recent patent filing also added fuel to the fire. Adjustments to the iOS 12 markup tool also suggest Apple may be preparing support.
See more: iOS 12 Public Beta's Improved Markup Tools Hint at Potential Apple Pencil Support
The stylus first launched in November 2015 as an add-on for the 12.9-inch iPad Pro announced at the same time. The Pencil-supporting range has since expanded to 9.7-inch and 10.5-inch iPad Pro models, and in March Apple introduced a Pencil-supporting 9.7-inch iPad at a lower $329 price. The pencil enables professionals to markup documents with ease, or for artists to create images without using their finger. The pencil can measure factors like pressure and angle to change the virtual brush strokes on the screen.
While $99 seems like a high price for a potential iPhone accessory, the Pencil packs a lot of technology. It connects to the device through Bluetooth 4.1, scanning for movements twice as fast as regular fingers. iFixIt teardowns revealed a one-gram logic board houses a tiny ARM-based Cortex M3 processor, powered by a 0.329 watt-hour battery that clocks in around five percent of the capacity of an iPhone 6S. That's enough for 12 hours of life, but charging is easily done through a Lightning connector that slots into the iPad.
Should Apple take the plunge and enable this high-powered pen to run on iPhones, expect to hear about an announcement sometime in the next month.