iPhone 9 Leaks: Buried Code Hints at Potential Specs and Name
Some more clues straight from Apple.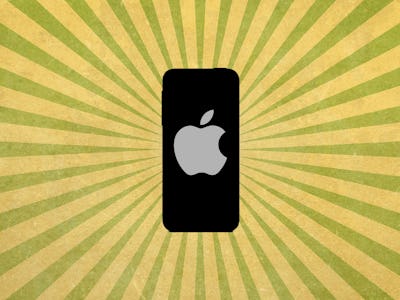 A majority of Apple rumors regarding the price, features, and design of the company's upcoming iPhones stem from analysts and reporters tapping into Apple's supply chain. But as Apple's annual iPhone event approaches, there have been few leaks straight from the the source.
On Tuesday, iOS developer and 9to5Mac reporter Guilherme Rambo, spotted a snippet of code in Apple's new suite of development tools — Xcode 10 — revealing what could be the specs and name of the rumored 6.1-inch iPhone.
This budget-friendly model is expected to be priced at around $700 and will come with an LCD display and a single rear-camera to bring down the $999 price tag on the iPhone X.
The discovery suggests the upcoming phone could come with the Apple A10 processor, the same chip in the 2016 iPhone 7, hinting at the fact that this could be an iPhone SE follow-up.
The other two 6.5 and 5.8-inch OLED iPhones that are predicted to be launch in Septemeber are expected to include Apple's new 6-core A12 processor. If Rambo's findings are true, this would mean the 6.1-inch model would be two generations behind in processing power. This would make it very similar to the $399 iPhone SE, which was released in 2016 and prioritized affordability over specs.
See also: iOS 12 Beta Leak Hints at an Even Larger iPhone X Plus
Everything that Rambo pointed was disguised in code names, presumably to keep developers from knowing exactly what Apple had up its sleeve. However, a downgrade in CPU power could mean that this phone will be marketed at the iPhone SE 2, as suggested by earlier rumors.
However, Apple has been notoriously secretive when it comes to the names of their new handsets. So don't expect to hear any concrete answers until Tim Cook takes the stage at the Steve Jobs Theater in September.