Stunning iPhone 9 Image Shows How Apple Could Beat Galaxy Note 9
It's going to be close, though.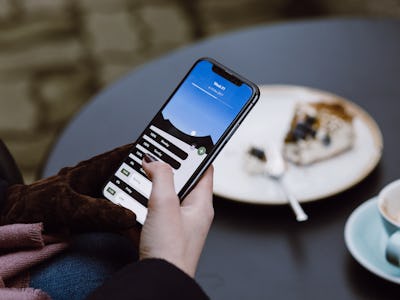 Unsplash / freestocks.org
The next round of the smartphone wars is getting underway. In one corner, the Galaxy Note 9 wowed viewers last week when Samsung unveiled its latest "phablet" complete with stylus. In the other, Apple's upcoming 6.5-inch iPhone is rumored to sport a bigger display than any previous Apple smartphone. A new image shows it's going to be a tough fight.
The photo, shared by prolific smartphone leaker Benjamin Geskin, shows how the 6.4-inch Note 9 compares to Apple's rumored phone. The Note 9 offers a stylus like its predecessors for quick sketches and jots, but the new "S Pen" uses a Bluetooth Low Energy module and supercapacitor to enable new features. The 6.5-inch iPhone is not expected to offer any such support, but the stunning all-screen design from last year's 5.8-inch iPhone X looks set to stun in a form factor a similar size to the 5.5-inch iPhone 8 Plus. While pens are cool, Apple could pull ahead with its slightly larger screen.
See more: The Samsung Galaxy Note 9's S Pen Is a Game-Changing Picture Assistant
The new iPhone has emerged in leaks alongside two other devices: a 6.1-inch LCD-based iPhone for $699, a 5.8-inch upgraded version of the iPhone X at $899, and the 6.5-inch model rounding off the range at $999. All three models are set to offer similar design screens including Face ID, but the most expensive model may also offer premium features like dual SIM card support. After the Iphone X became the world's best-selling phone in the first few months after its launch, the new upgrades are set to bring this success across the range.
Samsung will have a tough fight on its hands, with the Note 9 costing the same as the 6.5-inch model at $999. While it boasts an impressive 4,000 mAh battery, an upgraded pen and the ability to transform into a PC-like experience through Dex, Apple still retains a number of advantages. Beyond the slightly larger screen, the iPhone still boasts the iOS operating system, including features like Animoji and Portrait Lighting. However, Samsung has retained a number of features that some Apple fans lament, like a backup fingerprint scanner, microSD card slot and a headphone jack.
Until Apple actually releases its phone, with an unveiling expected in the fall, it will be hard to say definitively which device comes out on top. One thing's for sure, though: the age of high-stakes smartphone releases with big budgets is not over yet.