Analysis Reveals Why the iPhone X is the World's Best-Selling Smartphone
The $999 device is a big hit.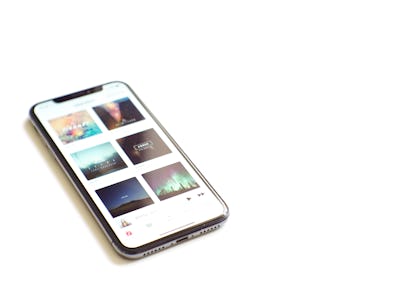 Unsplash / Hilthart Pedersen
The iPhone X has been the world's best selling smartphone for the past two quarters, according to a new analysis released Thursday. Apple's most expensive smartphone ever, with a $999 starting price, has defied expectations to sell nearly 50 million units since its launch just six months ago.
The Strategy Analytics report sheds further light on the success of a phone lead designer Jony Ive hailed as the start of a new era for the iPhone. Ditching the home button and fingerprint scanner, the 5.8-inch screen uses face recognition and OLED technology to offer a model that stands out from its predecessors — even with the controversial presence of a "notch." Juha Winter, senior analyst at Strategy Analytics, described Apple's success as due to "a blend of good design, sophisticated camera, extensive apps, and widespread retail presence for the device."
In the past quarter, the company sold 16 million units to claim five percent of the global smartphone market, giving the top spot. The iPhone 8 and 8 Plus that launched last October sold 12.5 million and 8.3 million units respectively, while the iPhone 7 that launched in 2016 sold 5.6 million. These four phones made up the four highest-selling phones in the world in the first quarter of this year.
Apple could face stiff competition soon from Samsung. Woody Oh, director at Strategy Analytics, noted that the S9 Plus that launched in February "delivers an attractive, bezel-less, curved-screen design, a rich portfolio of software apps, and best-in-class retail distribution across dozens of countries," and that "we expect the S9 Plus to become the best-selling Android smartphone globally in the second quarter of 2018."
Hardware is just one part of the story, though. Apple is set to take the stage for its annual Worldwide Developers' Conference on June 4, where it's expected to unveil new versions of iOS, macOS, watchOS and tvOS. The new version of iOS is rumored to include a universal app system that could boost the platform's offerings.
Rather than dropping the high price point from its lineup as some analysts suggested, Apple could maintain the $999 tag for this year's flagship phones again.