The 5 Most Must-Have Tech Deals to Score on Amazon Prime Day 2018
Smartphones, game consoles, and more.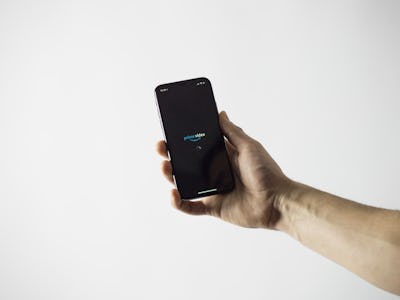 Flickr / stockcatalog
Amazon's yearly day of savings got off to a bit of a rocky start, with site errors continuing several hours into the big event. Fortunately for deal seekers, the site has since bounced back, and Prime Day 2018 will continue until Wednesday at 2:59 a.m. Eastern. So if you're looking for a cheap phone or gaming system upgrade, now is the time.
This day in a half comes with two distinct flavor of discounts: Lightning Deals — which will be available for specific products for a limited amount of time — and Spotlight Deals — sales that continue until an item is sold out. So have your mouse at the ready or set some reminders on your Amazon mobile app.
To be sure, a noticeable number of the best deals are on Amazon's own in-house products, but a number of brands like Samsung, Nintendo, and iRobot are also queued up for deep markdowns as well. Here are some of the best tech deals to keep an eye out for.
Amazon's miniature smart speaker, the Echo Dot, sold like hotcakes last Prime Day. At one point the company was selling "thousands per minute," according to TechCrunch, and it would seem Amazon is trying to recreate the same results this year.
One Echo Dot normally retails for $49.99, but on Prime Day you can get two for that price. So completely retrofit your home with Alexa, or just save it as an emergency gift.
With the release of Samsung's latest smartphone, the Galaxy S9, it's a bit of a mystery why the Galaxy Note 8 is still retailing or $960. But Prime Day is here to change that.
Amazon is shaving $300 from the Android phone's original price. So if you've wanted to get your hands on a handset with a stylus, look no further.
The Nintendo Switch breathed new life into the Japanese gaming company, especially after the disappointing performance of the Wii U, and Amazon is hooking Mario fans up.
While it's in stock, you can get the Switch, a 64GB microSD card, and a $20 Nintendo eShop gift card for $300. That's the retail cost of just the console, so think of this as some pre-Super Smash Smash Bros. Ultimate hype.
3D printers have enabled engineers, designers, and creatives to develop physical models and prototypes of inventions or sculptures that was once only possible with virtual rendering software. They're pricey, but most of these devices will be available for 30 percent off this Prime Day.
The Robo C2, for example, saw an almost $200 discount, making Prime Day a chance to get in on this revolutionary tech without breaking the bank.
Not a fan of sweeping? No one is, that's why the Roomba is here and cheaper $120 for Prime members.
Some high-end vacuums can run you close to $1,000 and you still have to be the one doing the heavy lifting. Owning this rotund, robotic friend is like having a pet with a life purpose to make your floors dust free. Now that's a good boy.