How to Hack Amazon Prime Day Deals With Notifications and Giveaways
Use these tips to hack the event and save even more.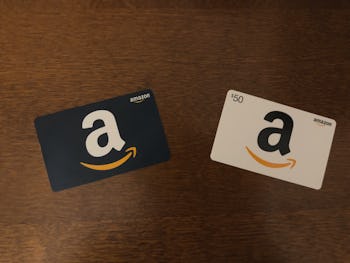 Wikimedia / Thomas photography
It's the most wonderful time of the year for many shoppers — and it's not Christmas or even Black Friday, but Amazon Prime Day. On July 16, Prime members will experience a day and a half of deals that include tech, home goods, furniture, and just about everything imaginable — even food!
Besides becoming an Amazon Prime member for $12.99 a month, $99 a year, or getting a free 30-day trial, there are a few tactics shoppers can utilize to save the absolute most. Starting at 3 p.m. EST, Prime Day will last for just 36 hours, so planning out the best deals in advance can make a big difference in spending.
How to Save on Amazon Prime Day by Entering Giveaways
Downloading the Amazon app comes with some major perks for Prime Day. The app is free, and it allows users to preview some of the deals that will be available. Plus, downloading the app and signing in for the first time will give users $10 off the bat, and using the Camera Search features can unlock additional $5 off.
There are daily prizes on the Amazon App, too, including a PlayStation 4, Cowin E7 Pro Headphones, and the Echo Spot. Searching "chance to win giveaways" on the app takes users to a list of current deals, and by watching the accompanying videos, viewers are entered to win. Each deal has a date and time at which winners will be notified via email.
How to Save on Amazon Prime Day by Adding Notifications
Your Amazon App will notify mobile users on Prime Day of deals that they've bookmarked starting a week in advance on their in-app list, but there are other ways you can "watch" for deals. There's a special "watching" tab that can be set up by turning on your notifications in settings, and under the "Today's Deals" section of the app, you can see deals right then, deals of the day, and your customizable items that you're "watching." There are additional exclusive in-store deals at Whole Foods Market locations, like 10 percent back on purchases made with an Amazon Prime Rewards Visa Card.
Also, be sure to manually search items you're interested the day of to check for a blue "Prime Day Deal" button on the item's listing, and add another account in your household's Prime membership for no additional cost to have more pairs of eyes scouring for deals.
How to Save on Amazon Prime Day by Using Amazon Assistant
Amazon Assistant is a browser extension that can be downloaded for free and helps make better purchasing decisions by finding deals for you. Not only does it send notifications for deliveries and deals, but it also automatically tracks product comparisons to find the optimum pricing, and allows users to create universal registries and lists. There are also shortcuts for popular Amazon pages (specifically those relating to Prime Day) within your web browser, and desktop notifications for deals you're "watching."
So be sure to set a reminder on your phone — or ask Alexa to give you a heads up — for when all the best Amazon Prime Day deals officially begin.