Amazon Prime Day 2018 Is Coming and Here's When the Deals Kick Off
You can start saving now.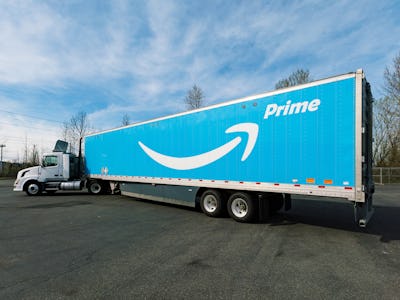 Amazon
It's now official: Amazon Prime Day is back in action on July 16. This is the time of the year when you can get your hands on pretty much everything on your wishlist for a fraction of the cost that it would normally run you, as long as you're an Amazon Prime member of course. And this year the bargains will available for longer than ever.
Amazon recently announced that its fourth annual Prime Day will actually last a full a day and a half. The blowout deals will kick off July 16 at 3 p.m. Eastern and will come to an end on July 3 a.m. Eastern. That is six more hours than last year.
So if you're not already a Prime member, now would be the best time to sign up. Not a fan of commitment? You can still get all of these wallet-saving deals even with Prime's 30-day free trial.
Here's how you can start taking advantage of this year's Prime Day right now and what to expect come July 16.
Amazon Prime Day 2018: Deals Starting Now
In anticipation of the big event, Amazon is already offering savings on a bunch of its services and products to get you warmed up for the bargains to come.
Amazon Prime Day 2018: Lightning Deals
All of these pre-game deals are great, but once the Prime Day gets going you're going to want to stay on your toes. Lightning Deals will be available for certain products for a limited amount of time.
In order to stay on top of what bargains are being announced, the Amazon mobile app offers a notification system that lets you know whenever something you're interested in goes on sale. This way you don't have to constantly refresh the site.
Amazon Prime Day 2018: Spotlight Deals
But don't worry, there are a lot more discounts to come. Prime members will also have access to Spotlight Deals. Unlike Lightning Deals, these markdowns will continue until the item is sold out.
Altogether, Amazon says it plans to offer a full 50 percent more Spotlight deals compared to last year. That doesn't even include the more than one million markdowns that are expected to be available globally. So synchronize your watches bargain hunters: Prime Day 2018 is sure to break e-commerce records.