Amazon Prime Day 2018: What to Know About the Leaked July 16 Event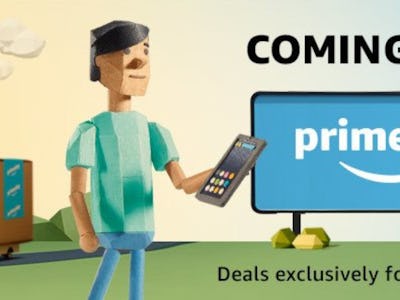 Amazon
Christmas in July is a common practice for retailers to get customers into their stores, but Amazon will have it's own version of the sale although it's better known at Prime Day.
Amazon Prime Day 2018 will take place on July 16 and 17 according to an Amazon UK banner found by TechRadar last week. The one-day sale has been a big success for Amazon since it first introduced the summer "holiday" in 2015 to celebrate its 20th anniversary. Prime Day does so much business for the online giant that it even brings in more sales that its own Black Friday.
When to Start Shopping
July 17 is Prime Day, but the sales actually start the day before, or rather, a half-day before. That's 36 hours of deals. As shown in the leaked image, the deals will start at noon on July 16 although the time may vary by time zone.
Rumored Deals
As the case with all Amazon sales, the various devices made by the companies will have some big discounts. This includes the Amazon Echo, Dot, Tap, Fire tablets, Kindles, Fire TV, and of course, Alexa. Amazon also has some recently released devices such as its Apple TV competitor, the Fire TV Cube, and the electronic personal stylist, the Amazon Echo Look.
Expect sales on the various Amazon brands that don't carry the Amazon name, too. This includes several different clothing lines such as Buttoned Down, Goodthreads, Denim Bloom, Ella Moon, and A For Awesome. There will also be various deals from other manufacturers across the site.
Previous Prime Days
This will be Amazon's fourth Prime Day, and it could be the biggest yet in comparison. Not only did the online retailer continues to expand on its own brand and products, it also has additional services such as Kindle Unlimited, Amazon Music Unlimited, and Audible. Like last year, there will also be various freebies given out throughout the day via the Amazon app.
To get in on the Prime Day deals, shoppers will need a Prime membership, which increased earlier this year to $119 a year.
For those jumping on Prime Day to get a deal on an Alexa device, just be warned, it can exhibit some strange behaviors and has been known to record conversations.