Elon Musk's Tesla Teases Giant Virtual Power Plant After Successful Trial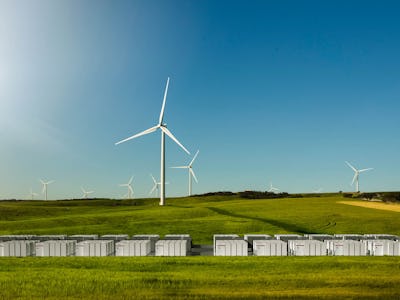 Tesla
Tesla's virtual power plant is coming to life. Last week, the company shared a teaser video of the plans to build the world's largest energy system of its kind in South Australia — the same state that also hosts the world's largest battery built by Tesla — as its plans to bring solar to more people take shape.
The virtual power plant will see 50,000 homes fitted with five kilowatts of roof solar panels, paired with 13.5 kilowatts of Powerwall batteries to store the energy, with the harvested energy shared around to lower energy bills for participating households by around 30 percent. The first 100 homes have received their panels and batteries, and documents obtained by RenewEconomy show initial trials have been a success, demonstrating similar levels of response times to disruptions as the 100 megawatt giant battery. Ahead of the launch, Tesla released a video explaining how the system will provide energy even during the night or in a power cut:
The system does not work the same as an individual power pack and solar setup like the ones rolling out across California — although both offer a smartphone app to measure usage. Unlike most systems where the private homeowner uses their own energy, the solar panels act as a giant conglomerate and houses pay an electricity bill to receive energy from the panels and batteries. ABC reported in February on analysis conducted by Frontier Economics' Danny Price, who found residents would pay AU$0.27 ($0.20) per kilowatt-hour, 30 percent less than normal.
The plan was announced in February but appeared in doubt after the state government lost re-election the following month. In May, the new administration confirmed it would continue with the Tesla plan while also pursuing a plan to give AU$100 million ($74.2 million) in means-tested grants to allow 40,000 homes to buy their own batteries. However, Tesla's plans depend on successful trials: while the first phase is installed, and the second phase of 1,000 homes was locked in by the last government, energy minister Dan van Holst Pellekaan said the third and final phase is "subject to the success of the trials, the financing of the program by the private sector, and the satisfaction of both Tesla and the Government in the final program design."
With a successful trial complete, it may not be long before the government rolls out the scheme to complete the remaining houses and get the system online.
Tesla is not the only renewables player in the state, though. Sanjeev Gupta announced plans to March to build a 120-megawatt battery storage facility in the state that would even eclipse Tesla's prior Hornsdale installation.