Apple Autonomous Car Project: Employee Charged With Stealing Secrets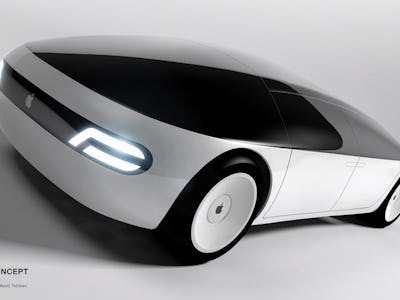 Aristomenis Tsirbas/Freelancer
A former Apple employee was charged with stealing autonomous car trade secrets on Monday. Xiaolang Zhang was arrested in San Jose airport on July 7, after he had already passed through security, accused of downloading the blueprints for a self-driving car circuit board before he planned to join a Chinese autonomous car firm.
Zhang, according to documents filed in the United States District Court for the Northern District of California, was hired in December 2015 to work on the autonomous car project. He took paternity leave in April 2018, traveled with family to China, then upon return informed his supervisor that he would be leaving the company. In the course of the meeting, Zhang disclosed his intention to work with XMotors. An internal investigation found that Zhang has downloaded an unusual amount of data onto his wife's laptop prior to his resignation, including a 25-page PDF file containing circuit board schematics. The documents note that Apple has expressed interest in autonomous cars before, but never publicly confirmed any details about any potential projects.
The project, rumored to be called "Project Titan," has undergone numerous iterations. CEO Tim Cook has described it as "the mother of all A.I. projects" while also confirming the existence of the peoject. An October 2016 report suggested Apple had abandoned previous plans to build a complete car, instead focusing on manufacturers.
Apple has been quick to respond to the case. The company told TechCrunch that "Apple takes confidentiality and the protection of our intellectual property very seriously. We're working with authorities on this matter and will do everything possible to make sure this individual and any other individuals involved are held accountable for their actions."
It's unclear when, or if at all, the project's work will ship in a product. Footage in October 2017 claimed to show a "Project Titan" array of sensors on a Lexus sports utility vehicle, suggesting Apple is in the testing stage of its autonomous software.
Whatever form the project takes, it's clear the work has become a focal point at Apple — the court documents state that 5,000 of Apple's 135,000 full-time employees are disclosed on the project.