Apple's New Self-Driving Car Plan Gets Frosty Reception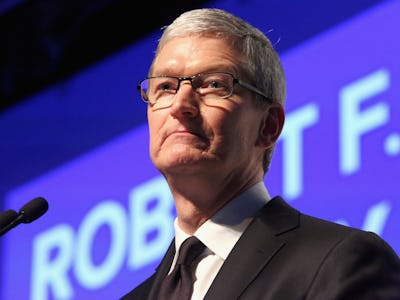 Getty Images / Astrid Stawiarz
A new report claims Apple has ditched plans for its self-driving car, and some commentators are not impressed. In its place is a plan to develop an autonomous driving system, so the company can either work with manufacturers to give their car Apple-powered capabilities, or later return to the idea of building a car from scratch. The "Project Titan" team has lost hundreds of employees in the process.
Apple's new approach, as reported by Bloomberg, will mean persuading car makers that its solution is the way to go.
"That's not going to be easy," said Tim Stevens, Editor-in-Chief of CNET Roadshow. "I'll cut to the point: all the major auto manufacturers are already working to develop full-vehicle autonomy, and have been for years."
Mercedes-Benz has been demonstrating its own system and even answering ethical questions about how it would operate. It's joined by BMW, who may work with Samsung, and Tesla, who's had a limited form of autonomy for a while now.
There's another problem that commentators raised with Apple ditching its car ambitions, though. Autonomous systems just aren't as cool as cars. The sad truth is, you may never get to sit in an Apple car, and that kind of removes a lot of its draw.
"Killing the Apple car, and turning it into a piece of software, eliminates the most compelling aspect of the project: the fact that it would have been an Apple vehicle," said Daniel Howley, editor at Yahoo Tech.
Apple's willingness to reportedly throw in the towel (bear in mind, the project has never been confirmed) suggests it wasn't going to push a car idea that wasn't panning out. That's a good sign for this small system, as the company won't push an idea that isn't working.
"It's still risky, and it could still backfire," said Slate senior technology writer Will Oremus. "But at least we now know that Apple won't be afraid to call it off if it isn't working."