The Good, the Bad, and the Ugly of Testing iOS 12 Public Beta, According to Reddit
The small things makes a difference.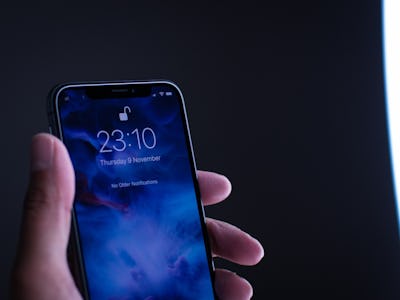 Unsplash / Harpal Singh
It's been just about a week since Apple launched the iOS 12 public beta. Since then the dedicated iPhone and iPad users from the Apple subreddit have been fiddling with the update's biggest features and dealing with its inevitable bugs.
Along the way these redditors have picked up on the upgrade's nuances, ranging from slight color changes to improvements in Siri's capabilities. Here are three hidden features the Apple fans of Reddit love about iOS 12 and three changes the can't stand.
1. Love: Improved Siri Suggestions
Apple's iconic voice assistant has received some noticeable enhancements, including Siri Suggestions. This new feature allows the A.I. to take note of your texts and phone habits to suggest what you might want to do next.
Do you check the weather every morning at the same time? Siri can send you a push notification that opens up the Weather app every morning. Got a text about an important dinner? Siri will suggest that you might want to turn on Do Not Disturb if you don't want to take any calls at that moment.
If you don't want Siri all up in your business you can turn this feature off by tapping the Settings app then navigating to Siri & Search.
2. Love: Hide Your Keypad While on AirPlay
macOS Mojave safeguards users' privacy with its improved security features and the same goes for iOS 12 in some aspects.
If you ever find yourself using AirPlay while your phone is still locked, a new privacy feature will hide the lock screen keypad. This way you won't inadvertently share your passcode with everyone in the room.
3. Love: Search For Song with Lyrics
It's happened to everyone. You heard a banger on the radio, but you have no idea what the title of the song is, who sang it, or when. Instead of Googling the verses you remember like an idiot, Apple Music can now do this for you.
But don't expect this feature to solve all of your musical conundrums. The transcript will need to be in Apple Music's library and the lyrics you're searching for need to be relatively unique or you'll just get a jumble of different lyrics and songs.
1. Hate: Media Player Dark Theme
The long-awaited Dark Mode has finally come to macOS Mojave, and it might have made an unexpected cameo in iOS 12 as well. The media player in the lock screen is now a darker color than it used to be.
Unfortunately, iOS 12 did not come with a feature to darken your menus and buttons like Mojave. It's almost like Apple is teasing at an iPhone Dark Mode.
2. Hate: Apple News Harder to Find Saved Articles
We've all opened more news articles than we'll ever be able to read. Luckily, Apple News lets you save your articles by simply hitting the Bookmark button under the Share menu. Unluckily, iOS 12 has completely buried your "Saved Stories" menu under the new Browse tab.
iOS 11 made the list easily accessible at the bottom right corner of the app. But now you have go into the Browse tab and scroll all the way down to find the news you saved for later.
3. Hate: No More Single Swipe Notification Clear
In iOS 11 if you wanted to remove a notification from your lock screen pronto, you could simply swipe it all the way to the left and it would disappear. That is no longer the case with the iOS 12 beta. Instead of being able to clear them in a single motion, you either have to swipe left and then tap the Clear button or double swipe left.
Redditor ja5t explained how he yearns for the single swipe days. Alas, we'll have to wait for a patch of the beta or the official release for iOS 12 sometime in the fall before we get any solid answers about any of these features.