iOS 12 Public Beta: 5 Biggest Issues Yet to Be Fixed in Apple's Soft Launch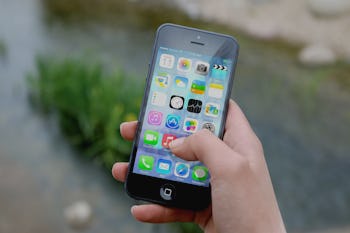 Google Images
The first public beta of Apple's much-anticipated iOS 12 software update is here, and Apple enthusiasts across the internet rushed to get their hands on the upgrade's new features and improvements. But as is often the case with these software update trial runs, some users were met with a swarm of bugs.
Indeed, this particular swarm was so bad that some redditors on the Apple subreddit even questioned whether the latest release shipped Monday was in fact identical to the previous developer's data.
"I'm disappointed they released developer beta 2 as the public beta," writes anon_llama. "GPS doesn't work well on beta 2 for many people so public beta users are in for a nasty surprise."
A few developers compiled a list of the most glaring issues they encountered on the first day, some of which Inverse's tester also noticed as well. Fortunately for some, these issues seem to occur more frequently on older iPhones than on newer models.
iOS 12 Bugs: Album Indexing
The improved Photos app was touted as being able to make searching for pictures a breeze by sorting them by locations, people, or in terms of quality. But redditor Stray_Bullet78 noticed that some users were unable to use this organizational feature at all.
As you can see in the above image, the app seems to be divvying up the photos but it doesn't display them as being divided into albums.
iOS 12 Bugs: Group Notification Issues
One of the first things we noticed was an issue with group notifications on certain apps. While iMessage worked seamlessly on an iPhone 6S, Whatsapp notifications came through as they always did on iOS 11. This continued to occur even after we toggled the group notification settings for the app, another common gripe on Reddit as well.
Redditor RohaniBoy was also unable to get his notifications to stack. They followed up their post by commenting that tweaking the settings didn't fix the issue either.
iOS 12 Bugs: Frame Drops
iOS 12 comes with an augmented reality measuring tape app that, at least in theory, should let you ditch physical measuring tape and take digital measurements with your phone. But during our time testing it out, we were met with reoccurring frame drops. The camera would also lag when we would try to measure something larger, like the length of tabletops.
ZDNet also noticed some lag issues, though they seem to be during general use of iOS 12. Inverse only noticed this while using the Measure app.
iOS 12 Bugs: Bluetooth Connectivity
After the iPhone 7, AirPods have become a staple in Apple's hardware ecosystem. However, one redditor noticed that iOS 12 has majorly detracted from the usefulness of his wireless headset.
"Bluetooth connectivity has weakened with AirPods after upgrading to iOS 12 beta 2," they write. "I used to be able to walk a distance away from my devices and even have several walls between it and still could hear clear as a bell now if I'm 10 feet away I start hearing cracking and dead behind a wall."
A recent report detailing the potential future of AirPods stated that Apple is trying to increase the range of their Bluetooth earbuds. This could help explain at least this particular bug.
iOS 12 Bugs: Safari Tab Changing Colors
And the award for detection of what could be the strangest bug goes to Reddit user Samueloufc. They claimed that every time they tapped on a Safari tab their screen would momentarily change colors.
Inverse didn't experience any wonky color changes while using iOS 12. But this does goes to show that in the first wave of public beta software, your mileage may vary.
If you're thinking of downloading the beta, remember to use the Feedback app that came with the beta or visit the Bug Reporter site to officially report these glitches. The more helpful advice it gets, the more polished we can expect beta to be when they roll out an update in the coming weeks.