iOS 12 Public Beta Is Live: How to Get the Latest Software For Your iPhone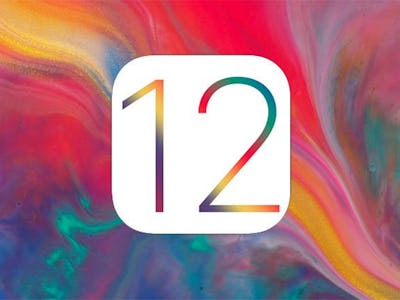 apple
This is not a drill: Apple released the first iOS 12 public beta of its long-awaited software update Monday. So if you've been itching to try the crazy new ARKit but didn't want to spend $99, now's your chance.
Here's how to try out iOS 12 and everything that's new, ranging from the flashy to the practical.
1. Sign Up For Apple Beta Software Program
Navigate to the Apple Beta Software Program page to begin the registration process. You'll need to sign in with your Apple ID, which will then prompt a 2-step verification process and send a six-digit code to your iPhone or iPad.
2. Backup and Enroll Your Device
From here you'll need to enroll your iOS device, you'll see a menu bar at the top of the screen for a step-by-step guide on how to get this done.
Apple won't make you do this, but it's highly recommended that you back up your device before continuing. Having a backup on hand will ensure you can revert your phone to the moment right before you installed iOS 12 in the event that the bugs or glitches actually jeopardize some of your information.
3. Download Profile
If you're on a laptop, you'll need to switch to the device you want to begin running iOS 12 on. So once you're on your iPad or iPhone tap the blue, "Download profile" button in the "Enroll Your Device" page.
All this will do is give you access to the beta.
4. Install and Get Started
Once you've enrolled your device, all you need to do is navigate to your Settings App, go into the General menu, tap "Software Update", and voila iOS 12 is ready to be installed.
Hankering to give iOS 12 a try? Here's a rundown of the features we're most excited about, particularly in AR, as well as the likely letdowns.