WWDC 2018: iPhone SE 2 Didn't Appear — But Here's What We Know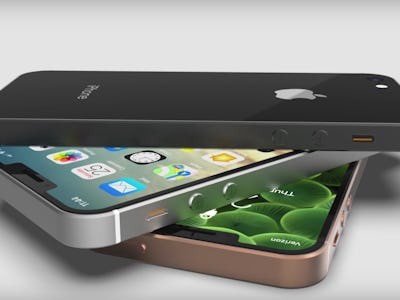 EverythingApplePro
Fans hoping to get a glimpse of the much rumored iPhone SE 2 at this year's Worldwide Developers Conference were likely disappointed.
For now, they will have to get by on the ongoing glut of rumors and by reading the tea leaves as to what today's announcement portends for what's supposed to be a budget-friendly alternative to the iPhone X.
Read More of our WWDC Coverage Below:
iPhone X Budget Version?
It's not even clear yet what the new smartphone will be called. In addition to rumors about an iPhone SE 2, the prominent leaker Evan Blass Tweeted an image suggesting that the product would be called simply the iPhone SE.
iPhone SE 2 Rumored Design, Specs
The latest round of leaks suggested that the new budget iPhone X would boast many of the former flagship's features, including a bevel-less design, FaceID capabilities and the same notched, end-to-end display. The new smartphone will also have a slightly cheaper LED frame and will likely be a little bit thinner, according to other leaks.
iPhone SE 2 Release Date and Price
To get the real skinny on next suite of iPhone products, enthusiasts will have to wait for September's iPhone announcement, though Blass's leak suggest the phones will be on sale by the end of the year. As to the exact price, the last version of the iPhone SE went for $399.
Read Our Complete WWDC 2018 Coverage Below
See also: "Tim Cook Talks About App Store Milestones at the WWDC"