iPhone SE 2 Release Date: Should We Expect It at Apple's WWDC 2018?
Or will we have to wait until the September iPhone keynote event?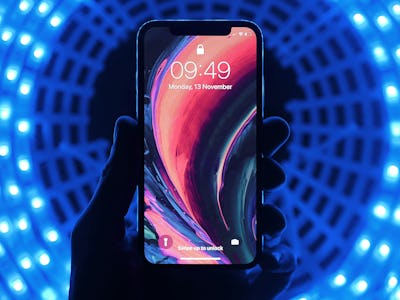 Unsplash / Youssef Sarhan
There has been an overwhelming cloud of hype surrounding Apple's rumored iPhone SE 2, aka iPhone SE 2018. From conflicting images of an alleged prototype, renders supposedly leaking its design, and even a new name, there has been nonstop chatter about this budget-friendly smartphone. But the question still remains: When the heck is the SE's release date — and when will we actually see its announcement?
iPhone SE 2 Release Date: Will We See It at WWDC 2018?
Apple's next scheduled media event is the 2018 Worldwide Developers Conference, which kicks off June 4. While this event is usually software-oriented, the company has been known to show off some hardware, too. Just last year it unveiled new iPads, MacBooks, and the HomePod smart speaker. But even though some signs point to an iPhone SE 2 update at WWDC, one reliable source of information suggests we'll have to wait for the September keynote, when the other new iPhones are rumored to launch.
On May 13, Japanese Apple blog Macotakara published insider information it gathered from sources at the Japan IT Week Spring 2018 Mobile Expo. In its report, the publication claimed that production of the second-generation iPhone SE has not begun, and that according to a "Chinese accessory manufacturer," it will likely come to market late in the third business quarter of this year.
iPhone SE 2 Release Date: Launch Features, Specs, and What to Expect
Macotakara also stated that there are currently three prototypes of the phone in existence. These include one that is the identical size of the original SE and another with a display as larger as 6 inches. All of these designs include a notched screen and no Touch ID button, just like the iPhone X.
Quarter three begins in early July and lasts until the end of September. Macotakara's predictions coincide with last year's iPhone releases, which brought the iPhone 8, 8 Plus, and X to market in late September.
Since WWDC 2018 is just around the corner and reports claiming that the final design hasn't been confirmed, it seems unlikely that we'll see the SE 2 launched during the conference. However, this doesn't rule out the possibility that Apple might release some information regarding their anticipated iPhone releases, so stay tuned.