How Hannah Glasse Made a Cookbook Go Viral in the 1700s
The Google Doodle subject would have surely had a TV show if she was around today.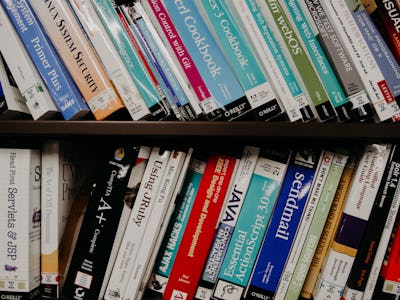 Unsplash / NeONBRAND
Wednesday's Google Doodle celebrates the birthday of Hannah Glasse, an innovator who changed the way an entire culture eats and behaves, all thanks to something as simple as the cook book with an irresistible title.
Glasse was born in London on March 28, 1708. Her cookbook, The Art of Cookery Made Plain and Easy, was a bestseller with 972 recipes, and when it was, and when it was published in 1747, it could claim the first recipe for Yorkshire pudding and, in later editions, the first recipe for Indian-style curry. It also had recipes for certain situations such as preparing a meal during the Christian season of the Christian season of Lent and serving someone who is sick. What made the cookbook a bestseller, however, was not just the recipes but also Glasse writing. Glasse wrote the book using simple, plain language that was easy for any English speaker to understand.
Illustrated by Matthew Cruick, the Google Doodle celebrates Glasse's 310th birthday. In the image, she can be seen cooking six Yorkshire puddings as the steam rises in the form of "Google." Before her cookbook, the traditional English dish was known as "dripping pudding."
Unfortunately for Glasse, writing a popular cookbook didn't make for an easy life. To start, the early editions of the book didn't have her name as the author, but instead used simply "By a LADY."
In 1754, Glasse went bankrupt and had to sell the rights to her book. She went to debtors prison for a year in 1757. She did eventually publish another cookbook, The Compleat Confectioner, in 1755, but it was not as successful as her first. She died in September 1770.
Hannah Glasse may be celebrated for publishing the first recipe for some iconic dishes, but her impact was writing an easily accessible book. The intentions at the time may have been to make the recipes easy to understand for servants, but it allowed anyone that could read English to cook good food, which is a central part to one's culture.
Google Doodles are one-day tributes that the search giant posts on its homepage. Some days it's for a famous scientist, other days it's for a certain event like the Paralympics, and on in the case of St. Patrick's Day, the doodle had an Easter egg in it.