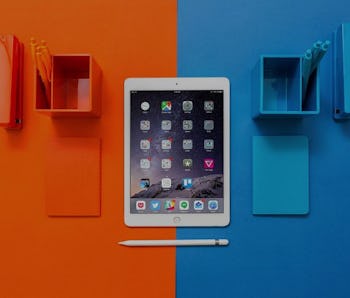 Innovation
Apple's Online Store Goes AWOL: What to Know
Ahead of a big announcement.
Flickr / Adit Jani
Early Tuesday morning the Apple online store temporally shuttered its doors ahead of a company announcement to be held at Lane Tech High School in Chicago at 11 a.m. Eastern. Apple has called this event its "Field Trip" presentation, hinting that the tech company might reveal a new line of education-centric products.
People attempting to access the Apple Store were greeted by the company's signature "We'll be back" message instead of the online shop's homepage. The store should be back up and running after the event wraps up, which should be sometime after 12 p.m. Eastern. The tech company launched a free in-store education program last year that gave attendees crash courses on iPhone photography and Swift coding. This school-themed presentation is expected to further these efforts to pose Apple products as accessible tools for education.
Apple watchers believe the new line of products being announced could include new iPads, a more affordable Apple Pencil, a new keyboard, and new software like additions to its Classroom app.
There have been rumors about a new MacBook that will retail for under $1,000, but most Apple analysts believe an updated iPad will hit shelves before that. Either way it seems like the tech company is honing in on making its products cheaper, something that people have been asking for quite sometime.
This comes just a day after the company released its newest software update, iOS 11.3, to the public. It's unclear whether or not Apple will include any educational software in the future patches of this new update. The advertised features of iOS 11.3 did not mention anything of the sort.
It's clear Apple is focusing on making their devices more accessible — and affordable — to a wider ranger of age groups. Apple enthusiasts will be anxiously waiting what the company will announce.