Snapchat Data Reveals Kylie Jenner Tweet Wasn't That Big of a Deal
Snapchat users have stuck around.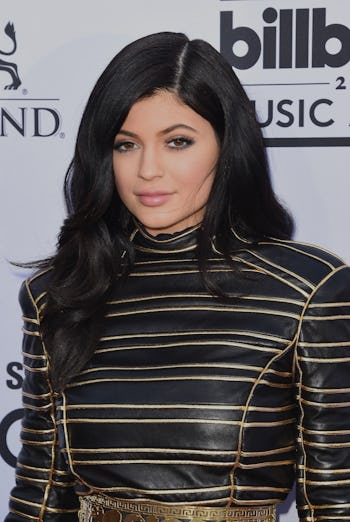 Flickr / Disney | ABC Television Group
It was the tweet heard around Wall Street.
After avid Snapchatter Kylie Jenner posted about her disappointment in the app's redesign last week, news of Snap Inc.'s stock drop broke. While the the majority of media and some finance analysts credited 20-year-old Jenner's comments for the reported $1.3 million stock value loss, Snap still appears to be doing fine.
Now it seems all the stock market analysis based on a Snap celeb's tweet were a bit off.
Less than a week after Jenner's tweet, it appears investors who scrambled to sell their Snap stock may have acted too hastily, app data tracker SimilarWeb tells Inverse.
"Our findings revealed that the brand's engagement metrics were virtually untouched," a spokesperson for SimilarWeb says of Snapchat's current numbers. "Not only has the brand maintained a current install rate of 25 percent on all US Android devices, downloads actually increased from 348,716 on Feb 21 to 352,727 on Feb. 22."
Furthermore, daily active app users rose from 32 percent on the February 21 to 33 percent on the February 24 — roughly around the time of the stock fall. All this followed Snap Inc.'s stock rating being downgraded from "Neutral" to "Sell" by Citi at the beginning of last week. The decision by Citi analysts was due to the abundant one star reviews of the app that followed its update and redesign.
"While the recent redesign of [Snap's] flagship app could produce positive long-term benefits, [there is a] significant jump in negative app reviews since the redesign was pushed out a few weeks (ago), which could result in a decline in users and user engagement, and could negatively impact financial results," Citi analysts wrote of their decision.
Overall, it's been a rough month for Snapchat, with its latest redesign being the subject of much criticism.
The update included a new "Friends" tab showing a non-chronological feed, that veteran users of the app have complained about, along with a new confusing Discover section. The app now features users' own Story under their profile page, whereas it used to appear on top of their friends' Stories.
Users have made it clear they're not into this new design. There has even been a petition with over a million signatures pleading the company to "undo" the update.
For what it's worth, even Jenner couldn't resist staying away from Snapchat too long. She followed up her original tweet with an affectionate one for the app.
As of 20 hours ago, the new mother had also Snapped a short video of her newborn's foot along with promotional footage of her cosmetic line.