Twitter Finally Turns a Profit By Only Changing One Thing
The home of Musk and Trump has made a profit.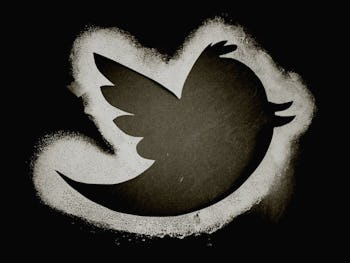 Flickr / eldh
Twitter, famed for its role as President Donald Trump's mouthpiece and Elon Musk's idea board, has done something it's never done before. It's turned a profit.
The social network posted its fourth quarter 2017 earnings on Thursday, and there was good news for investors. For the first time in history, it posted a net profit of $91 million, a margin of 12 percent and earning of 12 cents per share. In the fourth quarter 2016, the company lost $167.1 million, or 23 cents per share.
The turnaround was in part thanks to throwing off one of Silicon Valley's major addictions: employee stock options. Companies are likely to hand them out as a way of compensating employees, but costs will come back to bite them further down the line. In the second quarter of 2014, for example, stock-based compensation accounted for 51 percent of its whole revenue.
Twitter also noted its big success in the area of live streaming, efforts that could now be bolstered with a stronger balance sheet. In the quarter, it reached a figure of over 1,140 livestreamed events, striking 22 new partnerships and nine international deals. The company notes that improving its advertiser value and boosting its online video offerings will remain its revenue priorities. The profit boost from changing attitude toward stock options could help expand into these areas.
It wasn't all great news, though. Michael Pachter of Wedbush Securities told Retuers that the failure to boost user numbers over the previous quarter still suggested something could be wrong. However, the number of daily active users did grow year-over-year to 12 percent, reaching an overall figure of 330 million global active users.
Still, when you have the president of the United States making off-the-cuff policy announcements, the head of Amazon congratulating SpaceX on its Falcon Heavy launch, and the head of Tesla proposing tunnels under Los Angeles, it's hard to argue that people aren't taking notice of Twitter.