Why Bitcoin Has Reached a New Record High of $8,000
Big news has got buyers excited.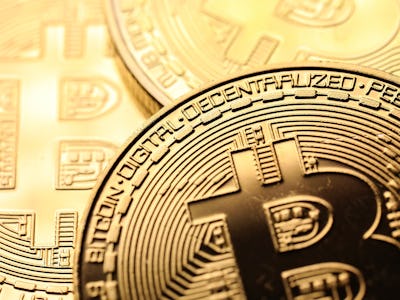 Getty Images / Dan Kitwood
Bitcoin reached a staggering new all-time high on Monday, as the cryptocurrency broke records to edge past the $8,000 mark for the first time. Buoyed by a series of positive developments, investors have caused the price to jump back from a low of around $5,500 just last Sunday.
Reuters reported that the currency reached $8,197.81 on the Bitstamp exchange, 48 percent higher than it was on November 12 when it dropped to $5,555. With the rising price, the total value of all cryptocurrencies reached a new high of $242 billion.
A number of new developments have increased confidence around the currency. Square Cash last week announced it was rolling out support for Bitcoin inside its app. Company founder Jack Dorsey has previously described blockchain as the "next big unlock," and his company's endorsement of the developing technology was seen as a positive step in its potential to go mainstream.
Another change that suggested Bitcoin is a force to be reckoned with was the CME Group's plan to offer Bitcoin Futures starting December 10. Futures are a way of agreeing to buy or sell an asset at a later date, with the contracts used as a method of specualting on the asset price's movement over time. CME Group's support for the currency has helped give it an air of legitimacy in the financial markets.
The cryptocurrency struggled after an upgrade was called off earlier this month. SegWit2X, the second phase of an upgrade plan that first started in August, would have increased the block size to two megabytes. The change was called off after fears of an irreversible "hard fork" that left the currency split in two.
However, two forks did go ahead over the past month. Bitcoin Cash and Bitcoin Gold both make changes to the original code, with the former focusing on improvements to transaction speeds and the latter helping to level the playing field by cutting out professional circuit boards used to mine Bitcoin. Some experts also see these forms as a good thing, though, as they will help expand the cryptocurrency world by providing specific features to audiences that need them most.
"I think it's a very healthy model of innovation," Karthik Iyer, India's ambassador to the P2P Foundation, told Inverse last week.