What Kind of Porn User Are You?
We know a lot about who watches porn, but are still figuring out the psychology of it.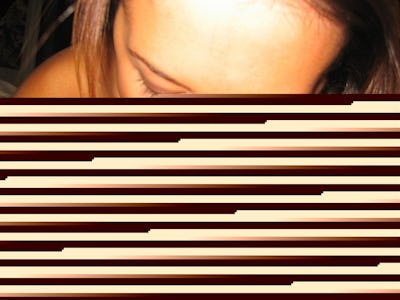 Flickr / arawatari
In 2016, PornHub reported that users watched more than 500,000 years worth of porn.
It's not that we've suddenly started watching more porn. Rather, we now have a wealth of data that helps give researchers and the public a glimpse into the kinds of porn people watch, how long they watch, and even when they're watching it.
However, we know a lot less about what's going on in the mind and life of a porn viewer. Most discussions of internet pornography center around addiction, while more recent academic research aims to look beyond this model to examine how porn users' attitudes toward their porn use habits — as well as the habits themselves — affect their lives.
Earlier this year, Inverse reported that scientists had identified three types of porn users: recreational, highly distressed non-compulsive, and compulsive. This study was conducted by first author Marie-Pier Vaillancourt-Morel, a psychology researcher at Université de Montréal, and her colleagues. They used a handful of assessment questionnaires to compile "self-reported measurements of cyberpornography use and sexual well-being, which included sexual satisfaction, compulsivity, avoidance, and dysfunction" from 830 adults. Using a cluster analysis, the researchers found that the respondents fit into these three categories.
For the curious and the concerned, here's how your Internet porn habits break down:
Recreational
Most of the survey respondents (75.5 percent) fell into this category. People who fit a recreational porn use profile watch porn on average less than 24 minutes per week. For these people, viewing porn doesn't get in the way of normal activities, nor does it hurt their sex lives or cause them to feel bad about themselves. In fact, people within this category reported high levels of sexual satisfaction and low scores in the areas associated with problematic pornography use: compulsivity, efforts to access porn, and emotional distress. A high percentage of these individuals were women and people who watch porn with a partner.
"These findings suggest that, for most people, pornography use might promote an active and open sexuality or, at the very least, not compromise general sexual well-being," write the authors of the study.
Compulsive
This profile, which includes 11.8 percent of the study respondents, might be what you think of when you think of a problematic porn user. This group was primarily made of men who spend, on average, 110 minutes a week watching porn. These respondents reported that they spent a lot of time seeking porn, and did it very compulsively. They were more likely to avoid sex and had reported levels of sexual satisfaction than other respondents.
Interestingly, the researchers found that people who fit this profile didn't report higher levels of sexual dysfunction. This runs counter to other studies, and merits further research.
Highly Distressed Non-Compulsive (At-Risk)
This category, which comprises 12.7 percent of the respondents, is important in the discussion of the effects of porn use on the individual. These users spend the least time watching porn — 17 minutes per week on average. They don't spend a lot of time seeking out pornographic materials, nor do they do it compulsively. But when they do use porn, they feel high levels of shame and self-disgust.
"This internalized shame state, potentially based on strict societal, moral, relational, or religious disapproval, is associated with less sexual satisfaction and compulsivity and more sexual dysfunction and avoidance," write the authors of the study. For these people, therefore, sexual dysfunction may have less to do with frequent porn use and more to do with negative feelings aimed at themselves. The researchers explain that this complicated relationship may be responsible for past studies showing inconsistent relationships between porn use and sexual dysfunction.
None of this is to say that porn use is good or bad in a moral, emotional, or psychological sense. But if you find yourself relating to one of the latter two profiles, it could be worth taking a look at your internet porn habits and asking whether this form of stimulation is causing problems in your life. If it is, then it could be worth seeking help or talking to a friend about it. If it's not, then keep living your life and enjoying porn.