Watch the Tower Fall in the 'Destiny 2' Gameplay Reveal Trailer
And a peak at new classes: Sentinel, Dawnblade, and Arcstrider.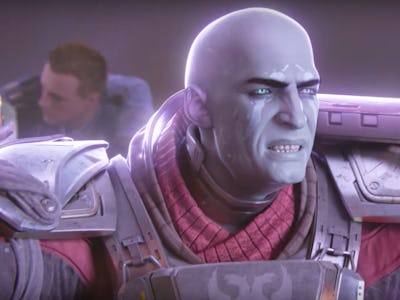 'Destiny 2'
In Destiny 2, your home is demolished, your gear gets destroyed, and an assault from the Cabal's Red Legion leaves you and the rest of the Guardians stripped of your Light. (But, hey, at least you get to fight alongside the Vanguard command at full power first.) Depowered and weaponless, you're the only one who can help rebuild humanity. And if the official gameplay reveal trailer is any indication, there's going to be a lot of new weapons, enemies, and even Supers for your classes along the way.
The gameplay trailer for Destiny 2 opens with a cinematic from the game's start. We knew from Cayde's drinking rant and the official first trailer that the Tower would get destroyed, but we didn't know much beyond the fact that a faction of the Cabal was behind it. Here, we get a bit more details regarding just how screwed everybody is in Destiny 2.
In the trailer, you can see each class use new abilities, including brand new Supers. A Titan deploys some kind of stationary cover, and another uses a new Super that turns them into Captain America with a throwable circular shield.
The new shield-based Titan subclass is called Sentinel, with Warlocks getting the Solar Dawnblade for fiery sword projectiles and Hunters getting the Arcstrider to perform acrobatic flips with a staff to electrocute enemies.
To see the new classes, and more, check out the trailer here:
Destiny 2 will be released on September 8.