The Next Chapter for 'Pokemon GO' Will Be Wearables Like Glasses
John Hanke teased advancements in augmented reality for Pokemon GO.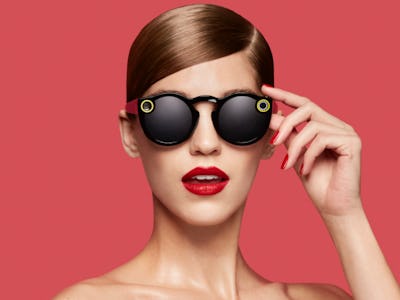 Snap
The next thing for Pokémon GO is augmented reality wearables like glasses, John Hanke, creator of the massively popular game has said.
After sharing "secret history" of Pokémon GO as part of his keynote speech at the World Mobile Conference in Barcelona on Tuesday, Hanke teased where the game would go next.
A major focus of his talk was a move to increase augmented reality in the games produced by Niantic, which suggests that Pokémon GO might be getting an updated for augmented reality wearables like glasses. Although A.R. glasses probably weren't the Pokémon GO announcement fans were hoping for as part of this keynote, it makes sense as the next step for the game.
"The games that we're building are built for augmented reality," Hanke said. "We're going to take advantage of the wearables that exist today while we wait and work with partners to bring to market A.R. glasses and other forms of advanced A.R. technology," said Hanke. "With Pokémon GO we're only getting started with the game."
The most popular entrant into the augmented reality space this year is arguably Snap's pair of A.R. Spectacles. It is always possible that the company, which saw its debut on the stock market this month, might even integrate Pokémon GO with the Spectacles. More likely is that Pokémon GO creators would fashion their own pair of glasses.
Hanke mentioned that future iterations of the game will include even more Pokémon, as seen in the Gen 2 launch a few weeks ago and hinted that there was more he couldn't say.
With the focus on augmented reality, it would only be fitting if Pokémon GO launched a version that could be played with augmented reality glasses. Since the purpose of the game is to get players outside, building the augmented reality into something more immersive than the version on your phone screen makes sense. Also, A.R. mode eats phone battery even faster than without it, so running that on glasses would be a way to convince players to return to catching Pokémon while actually using the augmented reality feature.
A.R. glasses would be a much cooler addition to the game than the Pokémon GO Plus, the wearable bracelet that lights up when Pokémon are nearby, launched in September.
Hanke also said there would be some other major roll outs for Pokémon GO this year. And fans can only hope that at least one of the three announcements will explain why we are all "saving our candies."