Every New Superhero Movie or Show Set to Implode in 2017
2017 will be apocalyptic. Which ones will cause the most ruckus?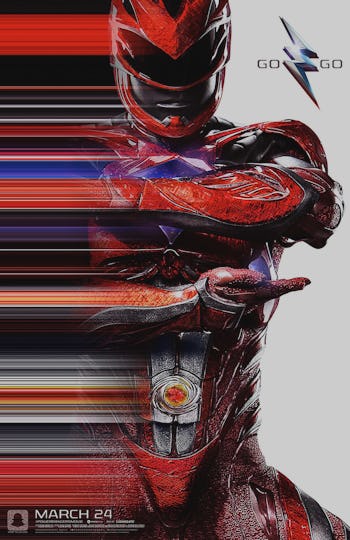 Lionsgate
The new year comes whole new superhero universes. Marvel and DC are ramping up their interconnected continuities on both film and TV while alternatives to the Big Two play catch up and simultaneously hope to do their own thing. There maybe be only eight major superhero movies slated for 2017, but there are others eager to make their mark on pop culture. Taken as a whole, what superhero universes will impact 2017?
Here's a totally scientific ranking based on how likely it will change their respective universe.
SuperMansion
Although it already made its debut last year on Crackle, the crass stop-motion comedy will get a huge push in 2017 as it heads to Adult Swim on New Year's Day. While the misadventures of Titanium Rex (Bryan Cranston), Black Saturn (Tucker Gillmore), and others won't be as world-changing as perhaps the DC Universe, there's no reason to see how it develops.
South Park: The Fractured But Whole
The sequel to 2014's best RPG game South Park: The Stick of Truth gets a superhero makeover in The Fractured But Whole, which will contain two billion fart jokes and about a dozen sharp cuts at Marvel and DC. Players resume control of their new kid, who evolves from king to superhero with a new superpower: farts that can change time and space. The South Park universe might not implode, but it will definitely won't be the same.
Voltron: Legendary Defender
After the devastating Season 1 cliffhanger finale, the brave Voltron pilots must reassemble before Zarkon strikes again. A relatively new hit for Netflix, Voltron: Legendary Defender may not change its universe forever but you can bet it one or two things will rock its world.
Guardians
Russia is getting its own signature "Avengers" in Guardians, a new original superhero film from director Sarik Andreasyan releasing in 2017. As its fictional universe intends to rewrite parts of the Cold War, it can't change too much. But if it makes a billion dollars, maybe it will.
Ninjak vs. The Valiant Universe
At last, Valiant makes its first move into a live-action universe. The web series Ninjak vs. The Valiant Universe, slated to premiere online, will star Michael Rowe (Arrow) and Jason David Frank (Power Rangers) as characters from Valiant's comics who will be the first to kick down the door for Valiant's mainstream recognition. The project is separate from the multi-million investment from Sony, which is even further down the line.
Beyond
Beyond is a new sci-fi and superhero-ish series premiering on Freeform. Counting Heroes creator Tim Kring as one of its executive producers, Freeform's first major genre project ropes Misfits and X-Men with dashes of Smallville in a young man named Holden (Burkley Duffield) who awakes from a 12-year coma with supernatural powers. The series will premiere January 2, 2017.
Marvel's Runaways
A group of teenagers learning they have superheroes come of age in Runaways, originally written by Saga scribe Brian K. Vaughn and Adrian Alphona. The series, connected to the Marvel Cinematic Universe, is in development for Hulu, the first MCU project to air exclusively on the platform. While it very well may not appear in 2017, expect some more developments that could shake up the MCU.
Guardians of the Galaxy Vol. 2
James Gunn's follow up to his smash-hit space opera from 2014 returns to create chaos across Andromeda. Since they're light years away from the Milky Way Galaxy, where most of the MCU takes place, the Guardians won't make too big of a noise for Captain America to hear. But with all of them slated for Avengers: Infinity War, expect the A-holes to show up on Earth's doorstep.
Powerless
DC is going the office sitcom route with Powerless, a workplace comedy set in the DC Universe but separate from the ever-evolving Arrowverse on the CW and Zack Snyder's bleak Justice League cinematic continuity. Taking place in a more "default" DC Universe, Vanessa Hudgens, Danny Pudi (Community), and Alan Tudyk star as employees of Wayne Enterprises who get into all sorts of hijinks. It's a superhero world, they're just living in it.
Legion
Set in Fox's X-Men movie continuity, this new series from Noah Hawley (Fargo) is primed to be an utter mind trip starring Dan Stevens as Legion, the son of Professor Xavier with totally freak psychic powers. With the X-Men continuity in constant flux, who knows how much more damage Legion could do to it. But at least it'll be gorgeous to look at.
Thor: Ragnarok
The third Thor film from acclaimed director Taika Waititi will explore where Thor (Chris Hemsworth) and the Hulk (Bruce Banner) were during the events of Captain America: Civil War, and to Waititi it's going to be a sci-fi buddy road trip across the cosmos. Count us in.
Wonder Woman
The first superhero period film set in World War I, Wonder Woman (Gal Gadot) gets her much-anticipated origin film as an Amazonian princess who ventures into Man's World for the first time. As a prequel to her debut appearance in this year's Dawn of Justice, there's not much Wonder Woman could do to change the DC interconnected universe. But with Justice League arriving in November, it will certainly set the stage.
Justice League Dark
Even the Justice League can be out of their depth. With John Constantine taking lead (Matt Ryan, reprising his acclaimed television role), Batman sees the assembly of a supernatural order of heroes and defenders to protect against threats that even Superman and his ilk can't handle. If the animated film does well, expect even more of these characters across DC media. Maybe, even, the resurrection of Constantine.
Power Rangers
Another retro '90s icon gets the modern, gritty reboot treatment. Unlike previous properties, though, Lionsgate has a solid 20 years of source material to work with, allowing a robust cinematic franchise to flourish. (If Dean Israelite's first installment is the YA hit Lionsgate is looking for, of course.)
Iron Fist
The last piece in The Defenders puzzle makes his debut on Netflix in 2017. Game of Thrones star Finn Jones takes the lead as Danny Rand, aka Iron Fist, who will then participate later in the fall for …
The Defenders
While it's starting look less likely that Marvel's TV heroes will join the rest of the Marvel Cinematic Universe on the big screen, The Defenders closes the first major chapter in Marvel's Netflix partnership in an ensemble team-up that the Avengers are too polished to bother with. Jon Bernthal's The Punisher, a direct spin-off from Daredevil, will usher in a new era of Marvel/Netflix.
Spider-Man: Homecoming
The friendly, neighborhood Spider-Man at last makes his real mark in the MCU. After his debut in Civil War, Peter (Tom Holland) returns home to Queens and embarks on a superhero adventure of a lifetime, fighting against the Vulture (Michael Keaton). With a rocky mentorship under Tony Stark (Robert Downey Jr.), Spider-Man will soar in exactly the way he's meant to.
Logan
Mutants are gone. Set in the near future after mutants have been (mostly) wiped out, Logan — the last Wolverine film starring Hugh Jackman — will bring an apocalyptic conclusion to Fox's X-Men franchise until it transitions to a new era. There are about a dozen hints to Professor Xavier's death in the trailers, so, get your tissues ready.
Justice League
At last, the giants of DC come together as one. On November 17, the iconic Justice League of the DC Universe will band together for the first time in a moviea movie even Zack Snyder knows to make a little more cheery and upbeat. Joining Ben Affleck and Gal Gadot reprising their Dawn of Justice roles are Ezra Miller, Ray Fisher, and Jason Mamoa as the Flash, Cyborg, and Aquaman, respectively, in the world's first battle against Steppenwolf and the New Gods.